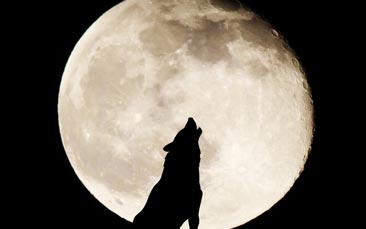 Who wouldn't love a close shave with Taylor Lautner? When he's not shape-shifting in Twilight, he's exactly the kind of guy you'd like to bump into on a moonlit stroll. Unfortunately, your hen party werewolf hunting experience won't see you tracking down Jacob Black, but a full-blown werewolf who definitely won't be interested in flirtatious small talk.

If the bride-to-be is a lover of horror flicks and all things that go bump in the night, she's sure to love this. Be warned, this is definitely not for the faint of heart, you'll need to bring along some serious girl power if you're going to defeat the evil of the werewolves, as well as a decent amount of firepower.

Luckily for you, that's exactly what our military instructors will provide. After taking you through a safety briefing, you'll receive booby traps both explosive and non-explosive and take on a secret mission for the government. This has been set up following the disappearance of a Special Forces team that went missing in action; all that's been found are a distorted and panicked radio message and the half-eaten remains of the troop leader.

The pathology lab results are in, and they've unearthed some worrying discoveries... have you and the girls got what it takes to track down the killers?

This really isn't an activity for the squeamish, as you'll come face-to-face with some troubling evidence. The girls will need to quickly learn a series of new skills; becoming a tight combat unit, you'll receive top weapons training, discover how to lay booby traps and explosives as well as a host of other expert skills.

On your werewolf hunting experience, you should expect close quarters combat as you race to find the silver bullets to save you before it's all too late! While we can't promise that the werewolves will be as pleasing on the eye as Jacob Black, we can promise you a breath-taking, adrenaline pumping activity that you're unlikely to forget!