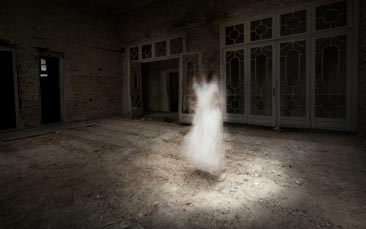 "The midnight hour is close at hand and whosoever shall be found without the soul for getting down..."

This isn't quite a scene from Michael Jackson's Thriller but it is a spooky hen night with a difference and perfect for fans of horror or adrenaline junkies in need of a few thrills and chills for their big night out.

But beware, our ghost walks are not for the faint-hearted! Some of our destinations have a very dark past that not even the residents know about, and our tours will give you a wee peek into the darkest recesses of some of the cities' lesser-known secrets.

Each one of our tours will take you on a different enthralling dark journey covering torture, executions, grey ladies, floating apparitions and true tales of grizzly endings. The gruesome and ghastly histories you encounter will no doubt leave you and the girls ready for a welcome drink and a few cocktails (just for medicinal purposes obviously).

If the bride-to-be has a penchant for horror movies or a fascination with things that go bump in the night then this is a great night out and one that you'll be talking about for weeks.

Each tour is different but will normally involve a trek through the haunted underground vaults, where ghosts are still often seen roaming the dark chambers. The guides are lively, informative, often very funny and (as far as we know) they are very much alive. Although there is always a chance that perhaps they are indeed walking the streets in search of their own redemption...

"And though you fight to stay alive, your body starts to shiver. For no mere mortal can resist, the evil of the thriller... Ah ha ha ha ha ha haaaa..."