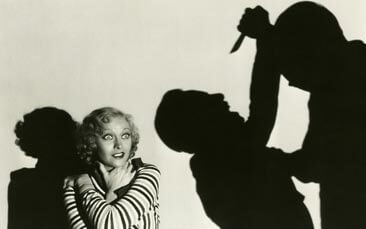 "How was the hen party?"
"It was absolute murder!"
There is definitely a whiff of something suspicious in the air, and we're not just talking about the waiter's aftershave. There's been a murder and it's down to your group of crime-fighting hens to "Bust this case wide open!"
Our hen party murder mystery evening takes place over a fabulous dinner. Things will all seem relatively normal at first, you'll have the chance to buy a drink, the venue will seem lovely, everything will indeed be 'tickety-boo', right up until the police arrive and ask everyone to remain calm (well, as calm as any hen party could ever possibly get) as there has been a murder! From there on the evening will be led by comedy actor/s who will have the party in fits of laughter as you work together to work out whodunit.
A hen party murder mystery evening is a fantastic way to get the hen night off to a hilarious start. It will take place in a private room or area so you can really let rip and share lots of giggles. Depending on availability you might well be asked to dress in costume and work with crime-solving props. The evening is fast-paced, really involved and a quirky and unique addition to a great night out.
But despite the laughs, you should never take your mind off the key questions...
Who is the murderer?
What was their motive?
And is there any more of that delicious cheesecake left?