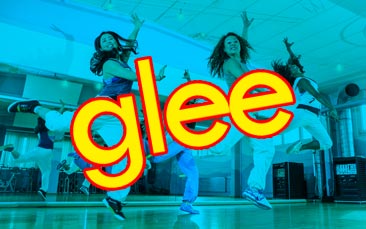 Do you fancy turning your hen party into one giant glee club? This is your chance! We're offering you the opportunity to have some glee dancing mayhem as you learn to dance just like stars of the hit TV show. These awesome routines fuse Broadway jazz and modern dance creating some exciting choreographies inspired by the show we all know and (definitely) love!

This is great fun that'll get all the girls up and moving in an activity that guarantees hilarity as you learn how to bust some serious moves to some of the shows biggest hit tunes. Our experienced dance instructor will make sure that everyone is up to 'regionals' standard. So whether you're an experienced dance pro or the only time you step on the floor is after a few too many cocktails, everyone is certain to have an amazing time!

If the bride-to-be is already a fan of Glee you just know she's going to love this, but even if she isn't, this activity will get her smiling and laughing. The Glee here is simply infectious!

Our Glee Dancing Hen Party is non-stop fun that's sure to provide your hen do with a healthy dose of energetic dance mayhem. After this, there won't be any stopping the girls on the dance floor tonight! So wiggle those hips and move to the beat for that truly spectacular end performance, get your uniforms on ladies, it's time for Glee club!