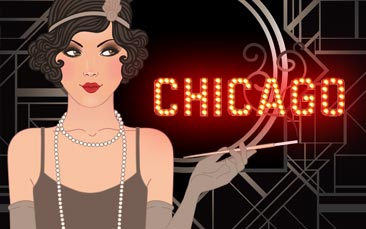 Is the bride-to-be a fan of musicals? She is?! Well then, you might say 'she had it coming!' with this one! Treat yourself and the girls to this fantastic session of dancing action. Chicago is widely regarded as one of the all-time great musicals, mostly due to the moves created by legendary choreographer Bob Fosse.

With the incredible dancing, the story tells of murder, greed, corruption, violence, exploitation and female friendship. Now, with our Chicago hen party dance class, you and the girls can star in your very own Chicago number.

All dressed up in bowler hats and canes (if you're really into the Chicago vibe, why not go all out and wear a flapper dress with fishnets too?), you and the ladies will get dancing to the sexy Chicago hit 'All that Jazz'.

You'll be taught a professional routine by an experienced dance instructor who'll show you and the girls how to strut your stuff and wow the boys on the dance floor. Give 'em the old razzle-dazzle!

Not only is our Chicago hen party a fun, group pleasing activity, it's also available in a huge range of destinations. That means wherever you're headed, you'll be able to experience this unique dance session that's sure to get all the girls smiling and laughing as you try to pull off all the moves you saw in the hit movie and smash musical that starred on both Broadway and the West End!