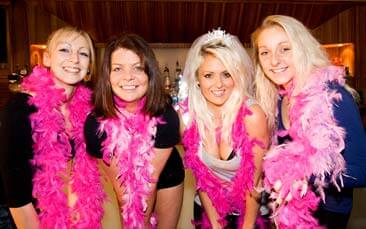 The bride-to-be is sure to step into the groove with this absolutely fabulous Madonna hen party experience. This is truly a dance workshop like no other, as you and the ladies take to the floor to dance to the greatest hits of the queen of pop herself, Madonna.

Madge has produced some of the most memorable and visually stunning pop videos and dance routines of the last three decades. So whether you want to cause a commotion or just try a little hanky panky during your hen party holiday, then this is the perfect activity for you!

There'll be no more dancing around the bedroom with hairbrushes as you might have done with the bride-to-be in the past. We'll give you a ray of light in the form of an experienced dance instructor, who'll teach you all the moves to Madonna's greatest hits.

Even if you're like a virgin to dance, with a bit of expert help, you'll soon be busting moves like Madonna herself. This is a seriously fun way to get the girls up and moving on your big weekend, as you'll be learning a professionally choreographed routine inspired by one of her majesty's own videos!

On our Madonna experience, pointy bras are optional, but hilarity is guaranteed. This high energy dance class is sure to put a huge smile on the bride-to-be's face, and it'll go down like a prayer!