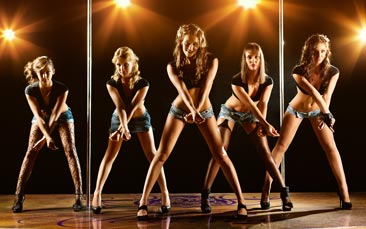 If you're looking for a fun, physical (and often hilarious) dance class then our hen party twerkshop has some incredible moves to get the girls shakin' their booties and grooving' on the dancefloor. You'll soon be double dribbling, booty dunking and twerking with the best of 'em.

You'll meet your dance instructor at a carefully chosen venue who'll lead the girls in a warm-up (we don't want anyone straining their gluteus maximus). Once all the hens are properly limbered up you'll start learning a variety of hot dance moves including:


Booty Pop
Body Roll
Booty Clap
Super Squat
Double Dribble
Booty Dunk Down
Wining
And of course the infamous "twerk"
Not since Ann Boleyn lost her head while introducing King H's Royal court to the "Petticoat Wag" has a dance craze caused such a stir. Our hen party twerkshop will teach you how to bust new moves and get a little crazy on the dancefloor. You'll also learn moves from other great pop videos and artists from your favourite stars such as;
Beyonce
Rihanna
Katy Perry
Lady Gaga
Shakira
Nikki Minaj
And all their incredible backing dancers.
Will also include a bottle of bubbly for the nearly-wed so you can toast her big day.
And why not put your new moves into practise with a Guest List Nightclub Entry?