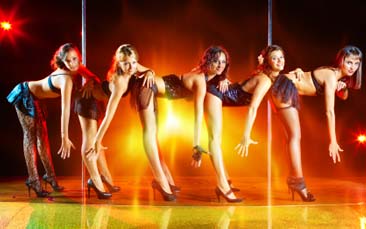 You might not have the moves like Mick Jagger but if you and the girls do consider yourselves a regular tour de fierce then we have a fantastic dance class for girls who want to have fun and show off their moves.

Our pop star dance class is a really great concept, you name the tune and we'll provide the choreography and tutorship. Once we know the song you want to shake your booties to we'll get our choreographers on the case to help you perfect the moves. It could be the live stage version or the pop video; our trained dance instructors will deconstruct and reconstruct the moves bringing it to life for you to step into the heels of your favourite stars.

Previous routines have included:

Beyonce - All The Single Ladies
Lady Gaga - Artpop
Kylie - Into the Blue
Psy - Gangnam Style
Pharrell Wiliams - Happy

The routines are professionally choreographed and our dance instructor will work at your pace, breaking down the routine into parts so the whole party will be sure to pick it up.

Once you've picked up each section and are looking suitably fabulous, you'll piece the whole thing together and "Bam!" instant dancing queens... or single ladies... or Gangnam stylists, whatever takes your fancy.

But it doesn't have to stop there, you can take your new routine onto the dance floor later that night, or better yet, make sure the wedding DJ has the track for the reception and then when she's least expecting it, you and the hens can get the blushing bride onto the dance floor for a live performance of your new-found dancing skills!