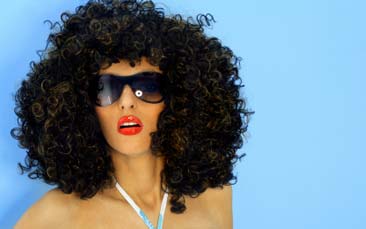 You're sexy and you know it!

LMFAO's big hit was a summer anthem and an instant dancefloor filler. Who doesn't love seeing someone's nan getting up and dancing to this at a wedding reception?!

The self-confessed wild boys of pop's catchy music and naughty yet brilliant music videos are instantly recognisable. But have you got the moves? This often hilarious dance class will give you a chance to learn all the moves from their world-famous dance videos such as 'I'm sexy and I know it' and 'Party Rock Anthem'. Once you and the girls get into the rhythm and learn all the moves, you'll be doing the wiggle all weekend long!

LMFAO might be no more, but their legacy definitely lives on in their awesome music. In our humble opinion, while tracks like Psy's Gangnam Style might have tried to take LMFAO's crown for pure party anthems, there's still nothing that can stop them.

The routines are professionally choreographed and the class is taught depending on the group's pace to be sure all the hens pick it up. You'll be wiggling and giggling together in no time.

But don't stop there, if you book this activity we'll arrange for free guestlist nightclub entry so you can put your new-found moves into action.

Yes, there's even more hen party madness to be had...

...have a sneaky word with the DJ at the wedding reception and get all the hens on the floor for a surprise performance, making the blushing bride the centre of you first live performance of your full routine.