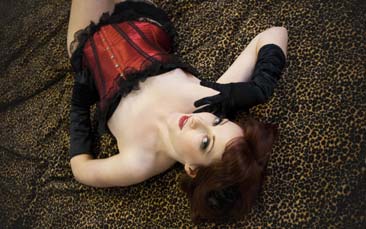 If you've come to Amsterdam for your weekend of bridal madness and mayhem, then you're probably already aware that there's a seriously sexy side to this beautiful city. On your striptease workshop, you'll tap into this sensual undercurrent to discover a secret, sexier, more confident you.

A good striptease is more than just flinging your clothes off, it's a performance, and every good performance has set moves. On this exciting activity, you'll learn these special tricks that are sure to make your man weak at the knees when you're back home. This is going to get all the girls giggling, and it's totally unlike anything you're likely to try in the UK, not least because it's only offered in Amsterdam!

Our expert instructor will always be on hand to offer some top tips, so whether you're already experienced, or you've only ever gotten close to performing a striptease when you slip on your pyjamas for an evening, soon enough you'll be unleashing your inner seductress.

This striptease workshop is guaranteed to be an unforgettable experience that's sure to leave all the ladies with some seriously invaluable skills to take away with them. And seeing as this is exclusive to Amsterdam, there's surely nowhere better to learn the art of the striptease than the home of the red light district. Whether you decide to make your session silly or seductive, you're bound to have an amazing time.