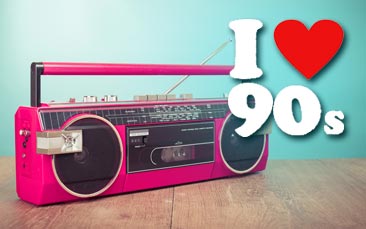 The '90s might have gone but it's never too late to create your own Girl Band. Yep, you can bring the 90's back and relive those moments spent holding hairbrushes and learning steps from your favourite girl band videos.
I'll tell you what we want, what we really, really want... a private dance space, our own instructor and a professionally choreographed routine for all the hens to get stuck into. And that's exactly what you'll get in this superb hen party dance class that brings back all those memories of 90's cool Britannia.
Greatest girl bands of the 90s:
Cleopatra
Atomic Kitten
Eternal
Sugar Babes
Bewitched
Destiny's Child
En Vogue
All Saints
TLC
Spice Girls
If the bride-to-be has a particular favourite band you can let us know and we'll arrange for that track to be choreographed into a tight routine that all the girls will love.
Boy Bands
If girl bands don't relight your fire you can opt for a boy band themed dance class. Let us know which boys used to float your boat and we'll arrange some top tunes for you to get 'jiggy with it'.
5ive
911
Another Level
Boyzone
Blue
East 17
Color Me Badd
O-Town
Take That
N-Sync
New Kids on the Block
Backstreet Boys