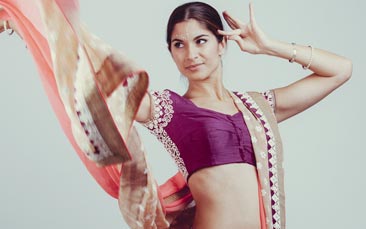 Hooray for Bollywood! For the uninitiated, the Indian movie industry is even bigger than it's more widely Californian counterpart. Whilst, sadly, musicals have very much been on the decline in the USA, they couldn't be more popular for Asian audiences and Bollywood musicals are huge!

And now it's your turn...

A trained dance instructor will show you the moves and teach you a fully choreographed routine. Firstly, she'll get you all warmed up and get those muscles loose, it will also help relax all the guests. Then you'll learn some classic Bollywood moves with the bride-to-be playing a starring role.

A Bollywood dancing hen party is perfect for all ages and fitness levels as your instructor will ensure the girls can participate as little or as much as they'd like to so that everyone feels part of the routine. You'll learn all the moves you'd see in some of Bollywood's most successful films while enjoying what is actually quite the lively, fun workout.

You can take photos or videos as you go for the nearly-wed to look back on after the event. Although you could, of course, recreate the show with a special performance for the groom during the wedding reception, starring his lovely bride.
Our Bollywood dancing is a great way to get your weekend off to a flying start and the girls are sure to enjoy this hen party dance class, unlike anything they've experienced before. It's time to shine!