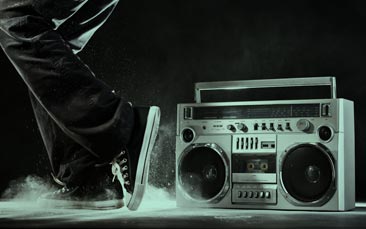 Street dance has become massive in recent years, TV show's like Britain's Got Talent and movies such as the Step Up franchise have seen urban dancing explode onto our screens like never before.

But now ladies, it's your turn to get in on the act!

You'll form your very own hen party crew to rival the likes of Diversity, Flawless, Twist & Pulse, George Sampson or even the global phenomenon that was Stavros Flatley. Of course, you'll need to come up with your own funky dance crew name... Hens Aloud! Strictly Come Prancing or Twist & Sprain Something.

With great hip-hop and R 'n' B music, our trained dance instructor will teach you some epic urban dance moves and then start to build the routine. Once you have learnt all the phases you'll put the whole piece together ready to take the dance world by storm. Alternatively, you'll learn all the hottest moves ready for your own dance-off. Winners and loser will have lots of laughs and a damn good dance workout.

Plus a little welcome drink to help relieve the nerves before you kick-off.

Of course, you could keep a little surprise up your sleeve for the blushing bride on her big day by tipping the DJ a wink and getting all the hens and the bride herself up on the wedding reception dance floor for your first public performance.