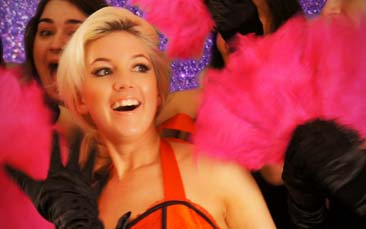 If you're fans of the movie then you'll love this fantastic dance class where you'll learn a professionally choreographed routine from the hit musical.

Although Ewan McGregor won't make an appearance, you and your girl-gang are sure to have fun with all your sequins, feathers and fishnets to the beat of the rhythm of the night!

The Moulin Rouge itself is one of the most famous dance shows in the world and has been the inspiration to countless novels and movies. You'll learn a few basic steps to some of the huge musical numbers including Diamond's Are a Girl's Best Friend and Lady Marmalade - perfect for your own nature boy back home!

Come what may you can be sure the group will love this energetic workout, whatever your song of choice is your fellow hens and children of the revolution will feel like diamond dogs by the end of your session because we can! And full marks if you picked up on all the song references there.

Of course, if you're feeling really daring you can get everyone together for an impromptu performance during the wedding reception with the new bride taking centre stage.