Alternative Hen Activities
Now while cities like London and Cardiff might not seem like the place for an "alternative" hen weekend some of the truly fantastic hen party activities and nightlife options really are a little bit different.
Lot's of hen parties follow familiar paths, with great activities that we know are sure fire winners with groups of hens of all ages. But every once in a while it's nice to do something completely different that are sure to give all the hens a great laugh and perhaps a challenge or two.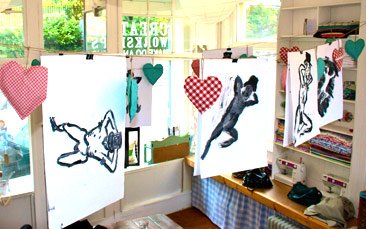 Circus Skills - Certainly not your average hen activity but great fun and it really does require a sense of adventure and determination. With expert instructors on hand you'll all walk away with a few new skills you might never have dreamed of before. Read more…
Glamping - Create your own mini festival in the bride-to-be's honour. Super glamorous yurts and tipis are available to bring your own "Claire-Fest" to life. Read more…
Werewolf Hunting - Fans of 'Twilight' will love our Werewolf Hunting Experience. While you might not find your own hunky Jake Black you will have plenty to keep the girls on edge in this fantastic live action experience that is a real alternative hen party idea. Read more…
Highland Games - Absolutely hilarious from beginning to end. If the nearly-wed is about to marry a gentleman from north of the border this is the perfect send off for her. Read more…
Horse Riding - It might have been a few years since the nearly-wed last climbed on a horse so this is a fantastic activity to relive some wonderful childhood memories. Read more…
Welsh Challenge - Hot on the heals of our hugely successful 'Somerset Challenge' we have taken the madness to the valleys with a fantastically active and stomach achingly funny afternoon of madness. Even Gavin & Stacey would approve. Read more…
Tank Driving - The last man to make a joke about "Women Drivers" found himself watching us in action on this great day out full of "Girl Power". We were tempted to use him for target practise but apparently that is "…against health and safety." Pfff! Read more…
Whale Watching - Reykjavik offers a day out that really is like no other. Get up close and personal with some of the largest animals on the planet. Read more…
Target Shooting - Bound to bring out the Lara Croft in every gaming hen. You'll get to cut loose with an array of simply huge guns you'll recognise from movies and your favourite games. Read more…
Zip Wire - We have one of the largest zip wires in Europe for the hens to test themselves against. Real nerves of steel are required as you hit high speeds at even greater heights! Read more…
Bungee Jump - An activity that features on many a bucket list. The ultimate adrenalin junkie sport and at our Sheffield venue you get to experience bungee in a huge arena complete with banging dance tunes and club lighting. Go girl! Read more…