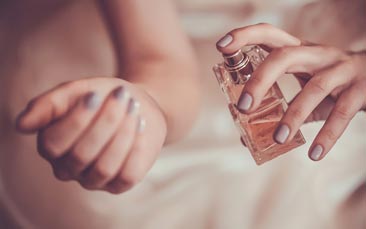 For a hen do that's truly 'scentsational', there's only one activity that's going to leave the sweet smell of success in the air - perfume making!

Just like every A list star ever (and a couple of the Z-list ones too), you'll be able to create your very own signature fragrance, a customised blend that will suit you perfectly. Our trained perfume consultants have created 18 exquisite blends, sourced from the world's finest ingredients to make some truly heavenly scents.

They'll introduce you to the range, which spans everything from the light and fruity to the earthy and musky. You'll learn about the character and emotion of perfumes, as well as the ingredients, and discover the difference between middle, base and top notes, and how to make them work for you. You'll then get a chance to sample all the blends, sniff out your favourites, and decide which you'd like to incorporate into your very own unique fragrance.

Our consultant will then assist you in creating your signature scent to take home on the day - and don't forget to name your fragrance too! The bride to be will receive a 20ml diamante atomiser as a gift, and the best creation will receive an atomiser pen for easy application. Every hen there will get a unique E-card with their scent on it and registered online, so you never have to run out of your own signature fragrance!