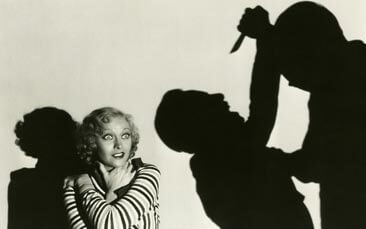 "How was the hen party?" "Bloody murder!"
There's something suspicious in the air, no, we're not talking about the waiter's aftershave. A murder most horrid has been committed and right now everyone is a suspect... including you!

Set during a glittering evening of top stars aboard a luxurious cruise liner, all the hens have a part to play. All your guests will be sent instructions as to who their character will be prior to the event, this could be Lady Gargle, Davina McCallgirl or other big showbiz names. You can all dress up for your parts or just come as you are. Once the action gets underway the host will bring the whole evening to life and get everyone involved with some great gags.

It won't be long before you'll all be harbouring suspicions or openly pointing the finger at the dastardly mind who could commit such an act.

The evening will play out over a meal, with great action between courses to keep you all entertained and playing along. The more theatrical hens in your group will get a real thrill and will be able to totally ham up your part. And the whole evening will take place at a pace to suit you. This is your night so the more you want to get involved the brighter your star can be while others can comfortably take a lesser role and still join in all the fun. The host will make sure everyone is involved and no one is left feeling uncomfortable and all the party are laughing along.