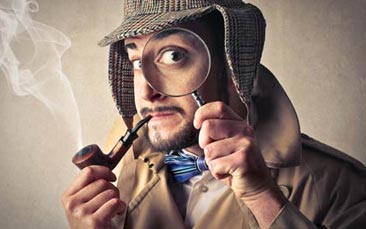 There you are, having a great party, music is playing, drinks are flowing, the good times are definitely rolling, then someone goes and gets themselves murdered. Don't you just hate it when that happens?
Only this is worse, "How much worse?" you say? We're glad you asked. It's just about to get dark-forces-gather-to-execute-a-dastardly-plan-to-overthrow-mankind worse. "Bloody typical! I just knew this was gonna happen!"
But its ok, it doesn't mean "Party's over!". It just means your group of girl-power hens will have to swing into action, save the day and all without spilling a drop of your party cocktails. Because that's how you roll.
During this dark, scary and utterly thrilling hen party challenge game, you'll face a beguiling story and set of puzzles, twists, turns and traps just like a regular escape game. However, the real genius here is that this can be played in your own hen party self-catering accommodation. A friendly games master will arrive and get everything set up for you and then explain the game. He'll be with you throughout although it is purely down to your group to save the world. No, put the cake down, you have to save the world first, you can finish your buffet afterwards. Honestly!
What was previously just your hen party house will suddenly become a totally immersive world where you will race against time to save the day. Suitable for any sized group, everyone can get equally involved, all you need is a smartphone and an area the game master can set up for your event.
It's time to face the big questions...
Can you stop laughing long enough to defeat the bad guys?
Will you be able to solve all the puzzles and save mankind?
Is there any more of that delicious cheesecake left?
Good luck!