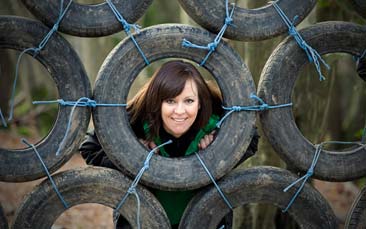 Things are going to get messy! Yep, prepare to get 'down and dirty' as you tackle this exhilarating, challenging and at times hilarious/frustrating activity which is perfect for adventurous have-a-go-hens. It's also not a bad way to burn off the excesses of the night before! Our courses are specially designed to test every aspect of teamwork, but they are all ultimately created to give you girls a great time!

You'll head to one of our top venues where you'll face a whole host of challenges, which can include; scrambling nets, rope swings, Burma bridge and the high wall. As well as pushing you to the physical limit your skills of teamwork and problem-solving will also very much come in to play.

And it's the teamwork aspect which really will galvanise the girls and get you all laughing along together as you work as one to bring the whole team home in the best time possible. And you won't find any macho sergeant major types barking orders at you, all our instructors will be on hand to give you advice on how best to beat the course, but once the clock starts ticking, it's then up to you to prove your determination and will to succeed. Of course, you can just make a charge for the line leaving your fellow hens in your wake, it just depends how competitive you are?!?

Experience a bit of healthy hen competition and have a laugh with your favourite girls. This is a great, group-pleasing activity to improve your fitness and overcome a huge challenge together making it a win-win situation.