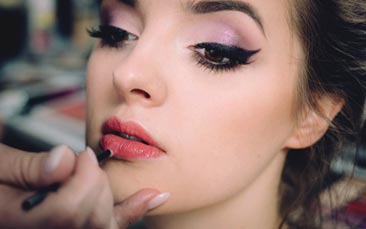 With GoHen you can 'Go Glam!' This superb makeover package comes to you, no hassles with the wind or weather ruining your look as you leave the salon, you can relax in the luxury of your hotel or accommodation while the therapists bring their magic bags.

Our member of the highly trained glam squad will set to work on your eyes, lips and cheeks (foundation is not included) to create a look that will make you look and feel a million dollars. If you're planning a big night out or just want the bride to feel fully pampered en route to an unforgettable night then this is ideal. Sometimes it's not just the bars and clubs, a true party gets started in the preparation and this will help make it a night to remember.

Our mobile makeover party is perfect for any groups staying in self-catering accommodation and will add an extra special element to the bride-to-be big weekend. Because when the going gets fab, the fabulous getting going!
30-minute treatments
1 x therapist is provided for 8 - 9 girls
2 x therapists for groups of 10 - 16 girls
3 x therapists for groups of 17 - 24 girls
4 x therapists for groups of 24+ girls