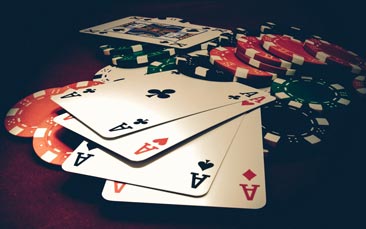 Casinos aren't just for the boys any more, some of the world's best poker players are female and this could be the weekend you show the boys exactly how it's done as you look Lady Luck right in the eyes and teach her a damn good lesson!
Casinos are cool. Think about it, Frank Sinatra, Sammy Davis Junior, Oceans 8, casinos are all about sipping martinis, letting the cards fall as they will, the highs and lows, the toss of a dice, it's all kinds of dramatic, romantic and also really, really good fun. You don't even need to gamble big, there are tables and games to suit all budgets and you should only ever bet however much you're comfortable to lose, whether that's at the tables or the slot machines.
If you've never had a flutter before then you definitely should, going to a casino is something that everyone should do at least once in their life. Many casinos feature live entertainment at weekends. You can also treat yourselves to some bubbly and a meal as most casinos feature a restaurant. If you're too busy playing then you needn't worry as there is a table drinks service so the drinks can come to you as you play.
All casinos will feature a variety of games and lessons can be arranged for your whole party if you've never played before (please ask our team for details). We have hen party casinos available across the UK and Europe, we even send groups to Las Vegas, the world's gambling Mecca.
A hen party casino is a great way to start the evening; it's stylish, cool and if you're lucky you could walk away with enough to treat the rest of the hens to the next round of cocktails.
So the question is… Are you feeling lucky?