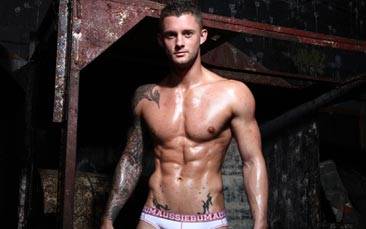 Well, there's pretty much one sure-fire way of getting all the hens smiling, laughing and OMG-ing... That's the introduction of a hunky man into proceedings. And then when he starts getting his kit off...?!? Well oh my God indeed!

This particular mouth-watering treat can be arranged in the privacy of your own accommodation, a bar or private dining room so the handsome fella can get up close and personal with the blushing bride-to-be. This is one sure-fire way to get the nearly weds mind off wedding matters like the cake and table layouts; there's no better way to spend one of your last nights of single life! Whether it's something she's secretly been looking forward to or a total surprise, a male stripper is a hen do classic for a reason.

As long as all the hens are over 18yrs of age then this is the perfect inclusion for any unshakeable hen party looking for a few laughs and some cheeky action. Even the main hen's older relatives will be sure to enjoy the show. There's no over-egging the pudding or awkward moments as this is a well-worked and slick performance that will last approximately 15 minutes. Also, sorry girls, but it's strictly no touching.