Planning a hen do with an extra guest?👶
Whether you're going low-key or aiming for something as big as the bump, we've got plenty of bump-friendly hen do activities ready to book.
Just because they're carrying, it doesn't mean they have to miss out on the fun (but maybe give the bungee jumping and wine tasting a miss!).
Here are 20 handpicked hen do ideas for a pregnant bride.
Jump to:
Yummy Mummy!
Let's be real, anything that involves food is going to be a huge hit – and not just with the pregnant guest! Satisfy those cravings and indulge in some tasty treats and gorgeous grub.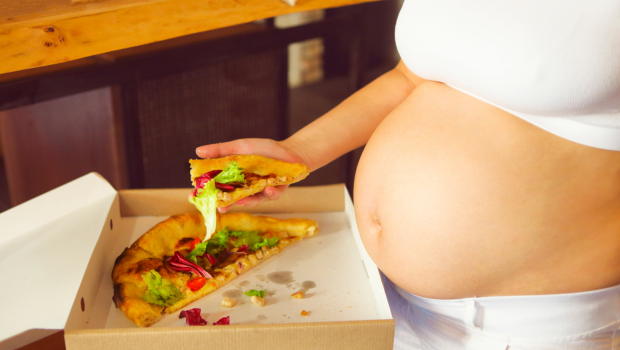 Non-boozy Bottomless Brunch
Believe it or not, it's no crime to have a booze-free bottomless brunch. Although, just because the pregnant bride-to-be isn't drinking, doesn't mean that everyone else must turn teetotal!
There is a wide range of bottomless alcoholic AND non-alcoholic beverages for everyone, alongside lots of hearty plates of foodie heaven.
Read more about Bottomless Brunch.
Private Chef
Fancy a dinner party minus the work? Enjoy a delicious 3-course meal prepared just for you and your guests. All you need to do is recline, eat, enjoy and repeat. A pregnant hen's heaven!
Check out our Private Chef experience.
Afternoon Tea
If the decadent scene is more for you, then sipping tea and munching on sweet scones in a traditional setting is idyllic. A quintessentially British activity that will leave you feeling full and comforted.
Take a look at Afternoon Tea.
Pizza & Pasta Making
Carbs are a MUST, are we right? Get involved in some flour fun and try pasta or pizza making. Satisfy your carby cravings whilst having a laugh with your pals in the process.
Learn more about Pizza Making and/or Mobile Pasta Making.
Chocolate Making
Have the best of both worlds – you get to make and (more importantly) taste your marvelous chocolate creations. This is a chocoholic's heaven and will satisfy your sweet tooth perfectly!
See more about Chocolate Making.
Have a Boogie!
Depending on the size of the bump, the party scene isn't a complete write-off.
They can still have a boogie like any other hen would! There is some evidence that suggests that dancing in moderation benefits pregnancy.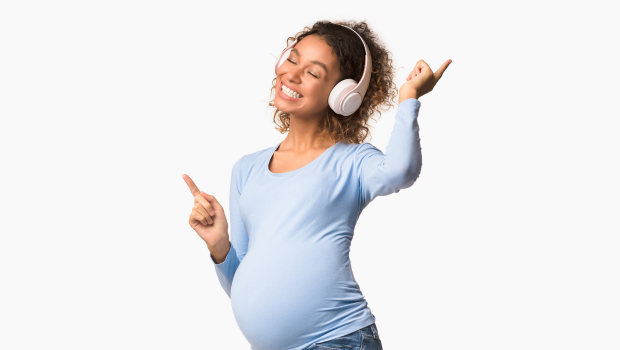 Bingo Lingo
Far from your typical bingo, this will really get your blood pumping. With a DJ playing all your favourite sounds and hilarious stage entertainers as added extras, you won't think of bingo in the same way again.
Read more on Bingo Lingo.
Karaoke
Get that serotonin up and sing your heart out to your all-time favourite tracks. Let loose in a private karaoke room and let the music take over.
Check out Karaoke Hire.
Silent Disco
Avoid the hustle and bustle of a club but still enjoy the party vibes. Equipped with headsets and your fave tunes, you can dance the night away wherever you may be.
Take a look at Silent Disco.
Dance Class
Whether you want a bit of ABBA or a lot of Beyoncé, we have an insane range of dance classes to suit all tastes and styles.
Learn more about Dance Classes
Get Creative!
Get your creative cap on. Perfect for a more low-key activity that can still be outrageous in its own right!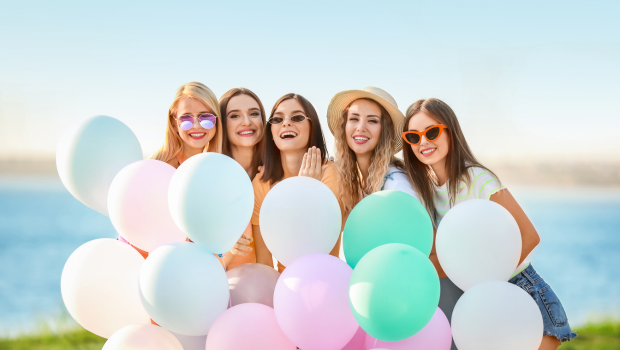 Life Drawing
Prepare for some aching bellies because if laughter was medicine, this would be what the doctor prescribes. An art class with a cheeky spin that will really have all the hens feeling hot.
See more about Life Drawing.
Body Painting
If drawing from a distance isn't hitting the spot, try using a different canvas. Get up close and personal with the model with brush-to-skin contact. A team effort to glow up the model. Disclaimer: You cannot take your finished piece with you!
Read more on Body Painting.
Pimp That Penis
Yep, it's exactly what you're imagining in your head right now. If you could choose a penis design, what would it be? Jazz up your (rather large) penis canvas to be just how you like it!
Check out Pimp That Penis.
Lingerie Workshop
Have some fun designing your own sexy (or Bridget Jones-style) lingerie. A catwalk at the end is inevitable, so strut your stuff and work it, ladies! Ann Summers watch out.
Take a look at the Lingerie Workshop.
Flower Crown Workshop
For something more wholesome, get creative with some flower crown designs, turning you and your hens into the princesses you are!
Learn more about Flower Crown Workshop
Bespoke Fragrance Design
Time to get rid of that pregnancy scent – Deep Heat for the back should not be a bride-to-be's aroma! Immerse yourselves in stunning samples and create the fragrance that best screams you. A fabulous girly and personable experience for all hens to enjoy.
See more on Bespoke Fragrance Design.
The WOW Factor!
Whether that WOW comes from the most amazing massage or some ultimate showbiz vibes, add some pop into your hen do and give everyone something to talk about for years to come.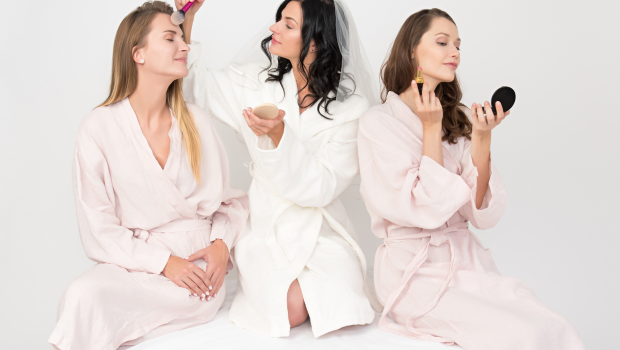 Butler In The Buff
Really spice up your night with a private underdressed butler waiting on your every demand (well, nearly every demand!). Take in the view as he serves your drinks and nibbles. The perfect evening in the comfort of your self-catered accommodation.
Read more on Butler In The Buff.
Dreamboys Show
Apart from increasing your heart rate, this theatrical masterpiece is perfectly suitable for a mum-to-be. Forget 'Magic Mike', this is full of 'Magic Mikes' – plural! A whole team of talented and entertaining eye candy commanding the stage.
Check out Dreamboys Show.
Murder Mystery
An immersive character-fuelled evening – the perfect 'Whodunnit' dinner party. Stay in character over a three-course meal and figure out who committed the murder. Unless it was you? In which case, shush! But don't worry, you can still put your feet up – it's all in the brain power!
Take a look at Murder Mystery.
Mobile Pamper Party
You will definitely be in need of some TLC (all that wedding and hen planning is stressful AF), so why not embrace the zen? Your hens will thank you for this moment of tranquillity before the party kickstarts again! Your spa experience can be catered for a mother-to-be, plus they will bring the spa to your door leaving you free to chillax.
Learn more about Mobile Pamper Party.
Comedy Show
Just fancy a laugh? What could be better than some theatrical, bellyaching fun? Get great seats at some of the best venues around and enjoy the show.
See more about Comedy Show.
Top Tips For The Preggers Hen!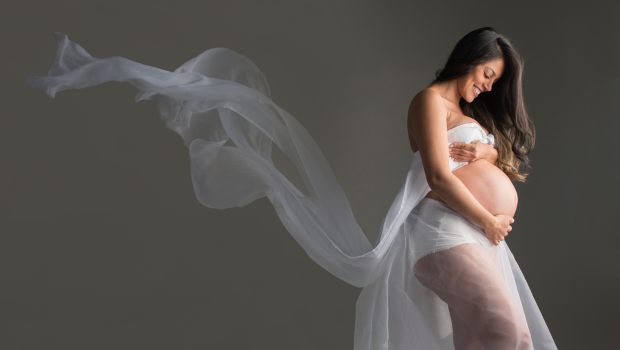 Be Careful!
Remember there are certain things you shouldn't do, so don't get too carried away in the fun. Check with your doctor if you're unsure about any of the above activities!
Be Comfortable!
Rest when you get the chance and don't overdo it – you know your body and your limits.
Be Honest!
Make sure you communicate with your fellow hens honestly. If you need to head home to rest earlier than planned, you do so. They will all be looking out for you, anyway!
Be Relaxed!
If you're usually a big partygoer, you'll know it won't be the usual booze-filled fun, but being surrounded by your closest friends and family and having a fabulous itinerary is all you need!
Plus, you'll be the one filling in the blanks for them the next day lol!
Need More Help Planning Your Hen?
Well, there's more where that came from. Have a scroll through our extensive list of GoHen activities, with more than enough choices for any mother-to-be!
We've been planning hens since 2002, and we have given lots of pregnant brides and hens the time of their lives. Reach out to our expert team directly on 01225 474200, and we can make the planning a breeze!
Get Involved in Hen of the Month!
Each month we hold a competition and choose our winner hen for the month.
Win a cool £50 Amazon voucher to splurge on whatever you fancy AND £100 off a future Groupia event (so you can keep the party going!).
Send us your BEST snapshots of your hen weekend to be splashed all over our socials and tell us why your bride should be crowned!
Simply fill out this short form: https://forms.gle/Jidqbe8gXxSTq7wH7
GOOD LUCK!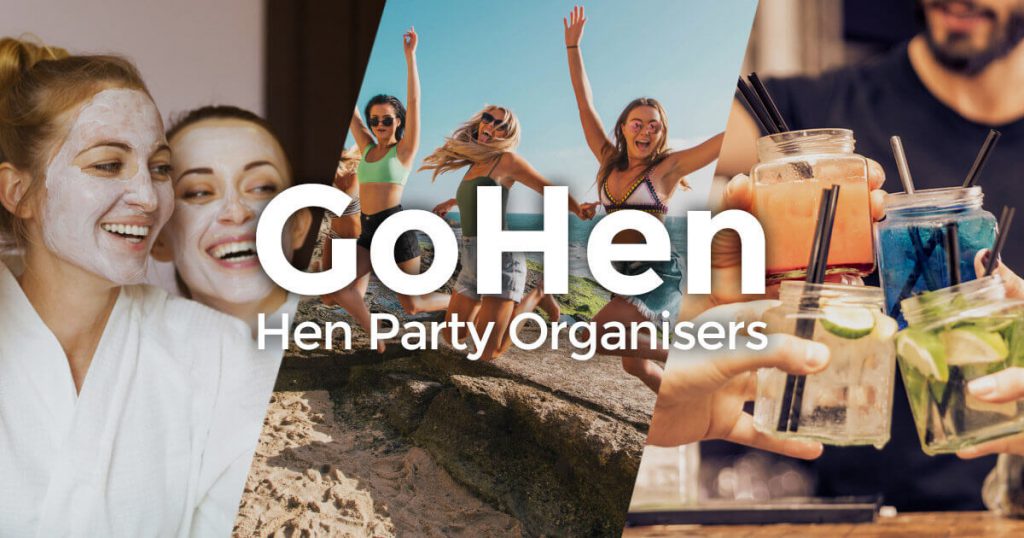 Follow Us!
We are always active on our socials with all things hen, weddings & girly bits and bobs!
Drop us a follow and interact with us! We LOVE to hear from you.
Instagram: @gohen_com
TikTok: @gohen_com
Facebook: @GoHen
Twitter: @gohen