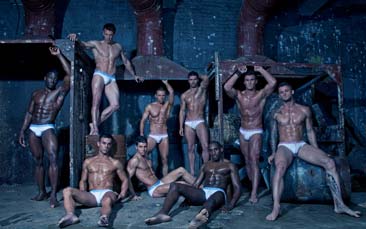 Now then ladies, have we got a treat for you! No hen party would be complete without a few cheeky giggles and our eye-popping male strippers will most certainly deliver. It's one of our top choices for a night of absolutely top class entertainment to get your night going with a real buzz.

After being greeted by a cocktail reception you can tuck into a buffet before things heat up with a show featuring some mouth-watering male strippers, a hilarious drag artist and sexy male backing dancers.

This fantastic Vegas-style night of fun, glitz and glamour is sure to have something for all the hens and will certainly give the nearly-wed some great memories of her big weekend with the girls. This is a full-on strip show and might not suit every party, but if you like lots of laughs and aren't too easily shocked, our hen party male strip shows are one of our top hen recommendations.

The gentlemen on stage really are nothing short of spectacular and will, of course, make a beeline for any hen parties, especially the bride-to-be. This is indeed a "BIG" night out; we're sure you'll see what we mean when the show begins.