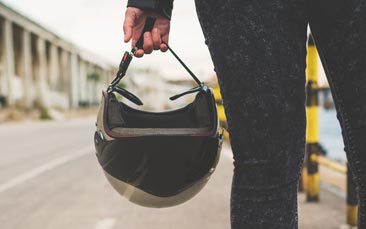 Girls... It's time to prove who the better drivers are once and for all. We've lined up the ultimate in driving events for you. A chance for you and your motor crazed hens to learn some of the best driving stunts around, from the wonderful to the downright weird! We're bringing you top event action at a very hen friendly price and the memories you make, well. they're going to be priceless!
Think Bullitt, The Italian Job, The Fast & The Furious, all brilliant male drivers! It's time to stand up and show that it's not just the guys that can pull off the stunts. You're about to star in your own adventure epic! It's the ultimate driving experience and the kind of hen experience that sets the weekend apart! Fancy driving a car on two wheels? How about starring in your own high speed shoot out? Well now's your chance.

Our stunt driving session offers the most action-packed experience day ever! From screeching handbrake turns to awesome power-wheelies, it's full-on so make sure you're on the ball. Top instructors, roving commentators and plenty of atmosphere make this a unique experience - great for participants and spectators alike!
Stunt Experience
During this incredible day, you'll experience driving some of the most entertaining cars imaginable and learn a bunch of awe-inspiring stunt driving skills from the basic to the stunning...

Two car high speed shoot out - to chase down the car in front you'll need a mixture of driving skill and shooting ability - fully customised cars and state of the art laser weapons bring the movies to life!
Double-decker chaos - forget buses, imagine two cars, one on the roof of the other, yes really! The driver in the top car controls the peddles and the steering - totally unique and totally crazy! Fantastic fun and you'll never do anything like it again!
Handbrake masterclass - an absolute must, every decent car chase has one, it's the cool as a cucumber auto-stunt manoeuvre, and with our expert instruction, you'll get to grips with it in no time at all. A couple of goes and you'll be loving it!
Car chase ace - probably the most impressive, I-wish-I-could-do-that, car control manoeuvre - you'll learn how to throw your car out of a high-speed reverse and make a very slick getaway. Beautiful!
Lights, camera, action - an educated and insightful film introduction to the world of premier league stunt driving! We'll show you the best in the business.
Wheelie wonderful - bring the cameras, get ready for a new motorised sensation as you pull some awesome power-wheelies in our specially built cars. Get on up!
Push & pull - this intriguing machine is a hybrid of mechanical genius and no small amount of attitude. A remarkable stunt car, with two engines, two steering wheels and loads of posturing!