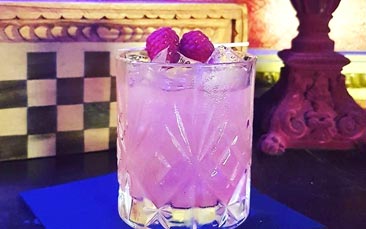 If the bride-to-be is a bit of a foodie (or, erm, drinkie?!?) then she'll love this amazing hen party spirit tasting session. You'll be presented with a number of different spirits, cocktails and shots to help get your party started.
Do you ever see all these expensive variations of your favourite drink and wish you could sample a few rather than have to splash out on one potentially expensive bottle? Well now's your chance to try some superb drinks. You'll have a choice of either tequila, gin or bourbon. There are five different spirits in all to taste, with an expert on hand to guide you through the various drinks. And once you've enjoyed all of those you get to sample four different cocktails. And that still isn't all...
You'll also receive a teapot cocktail to share AND get a shot each. Yes, it's the boozy hen party session that just keeps on giving!
But all booze and no play makes Jack, well, drunk. So please do always drink responsibly. You can add a little buffet and other elements to make a complete night of it if you wish. Please ask our team for more details.
Mad Hatter Tea Party
Buffet
Private Karaoke Booth
Private Party Room
The quirky and incredibly funky venue just adds to what is sure to be a fantastic day/evening of hen party laughs. And we'll drink to that. Cheers!