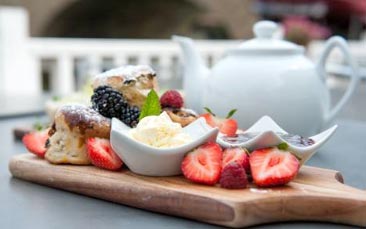 After weeks of often stressful wedding planning, this could be exactly the kind of treat the bride needs. An afternoon with her best friends, aboard a stunning boat, drifting lazily along the river and tucking into a scrumptious afternoon tea (because of course calories don't count during a hen party... allegedly). Weekends just don't get better than this.
You'll set off, heading downstream from Folly Bridge taking in some of the most picturesque reaches of this part of the River Thames. You'll pass the University Regatta Course, Christ Church Meadows, the University College Boat Houses and other well-known local landmarks along the way to Iffley lock.

This is often a busy and vibrant section of the river where you might spot hunky rowing crews, gentle punts and pleasure boats all dotted along the river in a scene that has been played out for over a hundred years. Passing through the lock at Iffley itself is quite an experience. The river is also home to some incredible wildlife with swans, kingfishers, water voles and otters all making homes along the river.
Historic buildings, picture-perfect vistas, lush green banks and overhanging willows are all dream backdrops for those Instagram updates and memorable selfies. This area was also a favourite with Lewis Carroll, author of Alice in Wonderland.
And you'll get your own delicious tea party (mad hatters?):
Fabulous finger sandwiches
Scones with strawberry jam, fresh strawberries and clotted cream
Dainty cakes, tarts or petit fours
A selection of fine teas
You can also purchase other drinks at the departure point.
A fabulously refined afternoon for divinely different hens and something a little unique to create lasting hen weekend memories.