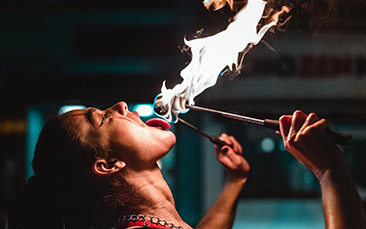 Don't get caught out on your big hen night out having to stand about in the queue for eternity, only to be told by the surly doorman: "Sorry, no hen parties!" Save time and guarantee entry into one of the hottest clubs in the city with the fabulous Oxford Hen Party Nightclub Entry.
You and the girls can save valuable dancing time as you waltz on past the long queue and enjoy guest list entry. Once in you can live it up in style with a great drinks package selection (check out the options below) and VIP booths are available on request so you can really party like the A-listers you always knew you were.
The venue itself is one of the best clubs this fine city has to offer. This isn't one of those venues where your feet constantly stick to the floor and you wish you brought mittens with you so you didn't have to touch anything, this is a bit classier, a bit more stylish, a bit more elegant, a bit more you! With a top DJ dropping some of the biggest and best beats about, you and the girls will give the bride-to-be that amazing send-off she deserves as you party into the early hours.
Drinks Packages
Silver Package
Guest list entry
Booth reservation
Bottle of Malibu/Smirnoff/Bombay
Mixers
Gold Package
Guest list entry
Booth reservation
Bottle of Ciroc/Belvedere/Grey Goose/Sipsmith/Whitley Neil/Hennessey
Mixers
So, c'mon ladies, don't leave it to chance, book up this great party package so you can guarantee an unforgettable night out and not get caught out with nowhere to go believe us, it happens! No queues, no fees, no fuss, just an incredible night with an amazing group of girls.
The next morning, indulge in a relaxing, hangover-friendly activity as you kick back with a spot of Punting. Speak to a member of our friendly team today for more info about creating that perfect weekend away in Oxford.