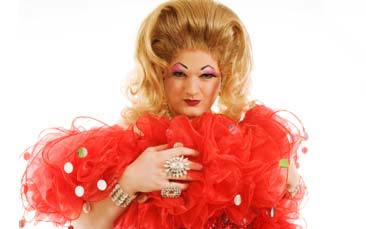 Amsterdam is a city full of amazing hen activities for you and the girls to do on an evening. This city really comes to life at night and it's vibrant, all-encompassing culture means that there's truly some weird and wonderful stuff to see and do out here. However, there might be nothing more wonderful, or rather, fabulous than these absolutely show-stopping drag queens.

You can see these drag divas at their very best in our drag queen dinner hen nights. This activity is perfect for any bride-to-be. This is hilarious, feel-good entertainment that might just be unlike anything any of the ladies have seen before.

You'll receive a delicious welcome drink when you arrive before you take to your seats and have three tasty courses of food brought directly to you. So you'll be right there at all times to catch every last second of fabulous stage action.

These drag queen performers are masters of their trade and will keep you thoroughly entertained during your time at this amazing cabaret-style venue. Just try not to get too jealous when the blonde 'bouffant queen of camp' on stage appears to have better legs than your entire hen party combined!

If you and the girls are looking for the perfect hen night, drag queen dinner might not be far off. It's a totally different nightlife activity, and it makes a fantastic change from the normal ideas of 'eating out'. This'll kick your hen night off with a hell of a bang.

These drag queens are fierce, fabulous, and sure to have everyone in stitches.