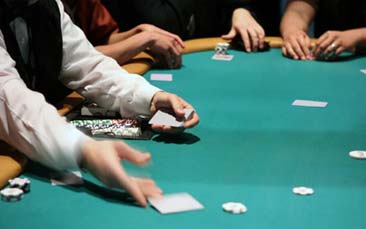 Casinos are nothing if not glamorous, so why not make the absolute most from your hen weekend and celebrate in style with a casino experience deluxe? You'll get a full 3 course meal to start the night off, top quality gaming tuition so that everybody's on point for a win, as well as money off your first attempts on the slots and various other games. It's fun, fast, furious and all paid for before you go! Treat your hens to a glitzy night out at the casino - and remember to dress to impress.

You'll all be treated like celebrities as you explore the wonders of the casino and whether you're amazing or terrible at all the games on offer, it's a seriously fun night for everyone. Getting a full package sorted is perfect for kicking off a big night out on the tiles and who knows, you might just be able to increase your bar tab by a long way!

Each experience includes:
Drink from the bar
Three-course meal
£5 slots voucher
£5 gaming chip
Gaming tuition
Our hen party deluxe casino experience is ideal for your first night out in a new city. Put on your finest party frocks, fetch your free drink from the bar and enjoy all your stylish casino has to offer before heading out to explore the best of the local nightlife. Enjoy food, drink and competitive fun as you roll the dice on an evening of bridal celebrations.