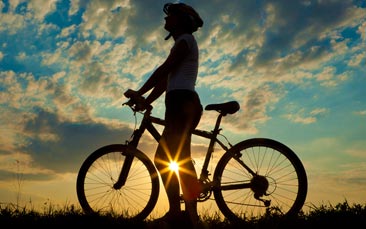 This is the perfect way for you and the girls to get some fresh air, away from the shops and wine bars and see the best of your amazing destination. It's also great exercise and not a bad way to build up a thirst ahead of your big night out.

You'll be let loose on the city streets to explore every side street and search out all the best parts and hidden secrets - on two wheels! Your local guide will show you the real hidden secrets that tourists miss as well as the major attractions. You'll also see the best spots for those all important hen team photos.

You and the rest of the girls will each get your own bike to call your own for the whole tour so that the duration of the session is entirely up to you, offering up plenty of freedom and fitting in perfectly with the rest of your plans. You will be given a quick safety briefing to make sure that you're all familiar with the controls and braking systems and then under the guidance of your professional local guide, you'll head off on your adventure! After a couple of hours of tough riding, you'll all have the perfect excuse to find a wine bar to refresh. Bicycle tours are thirsty work after all...

GoHen Top Tip
You can find a great location for a team photo with a stunning location. Get it printed out and framed and it'll make a great present for the bride from all the girls on her wedding day.