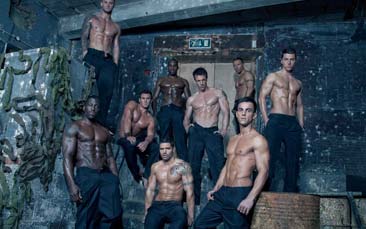 Ah yes, what would a hen party be without a nice meal with good friends... hang on, who's this bloke and why is he... Oh hello!

Yes, this really is a cheeky addition to any hen weekend, while the bride-to-be is enjoying a nice meal with her closest friends and female relatives things will take a rather interesting turn when she is ushered through to a private room where a stripper will give her a dedicated performance while all her hens look on (shouting encouragement to the nearly-wed or stripper is entirely at your discretion, however biting or tasting is very much frowned upon, we all have that one friend!).

Not only is the three course meal (accompanied by beer or wine) incredibly tasty but the hunky strippers aren't too bad either! This really will give the guest of honour a night to remember and will be hilarious fun for the whole party.

But the fun doesn't have to stop there, you can add tickets to a fantastic drag show to your night out. The show is situated within the complex and is widely regarded as one of the best shows in the area.