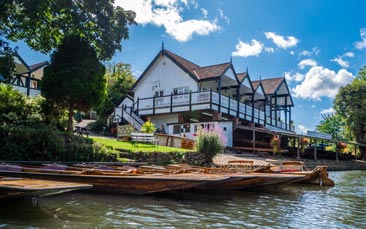 Bath has a justified reputation as being one of the UK's most beautiful cities, so it's no surprise that it's one of our most popular hen destinations. It is rich in vibrant culture and has an outstanding variety of options for an unbelievable weekend with the girls. If you are looking for something a bit quirky and unusual - yet totally memorable - then you should definitely take a serious look at punting as an option.

For those uninitiated, the punt is a flat-bottomed boat, ideal for use in canals and small rivers. You propel punts by pushing a long pole against the river bed and forcing the boat to travel through the water. Though it takes a little getting used to, you will soon be comfortable with the technique and free to explore the water!

You will be navigating a section of the River Avon extending from Pulteney Bridge to Bathampton Mill. On the water, you will find an abundance of wildlife, such as mallards, herons, kingfishers and moorhens - and it has been known to even show off an odd otter or two!