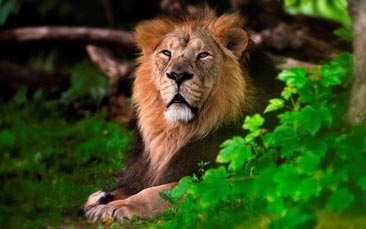 One of the most famous zoos in the world, London Zoo houses over 800 species of animals and plays a significant role in worldwide breeding programs in order to help protect some of the world's most endangered species.
In total, the zoo houses more than 19,000 individual animals and that's not even including any visiting school children! Attractions across the zoo include:
Gorilla Kingdom
Into Africa
Rainforest Life & Nightlife
The Outback
Land of the Lions
The aquarium
Animal Adventure
Tiger Territory
The Reptile House
Giants of the Galapagos
Komodo dragons
B.U.G.S
Penguin Beach
In with the Lemurs
Meet the Monkeys
Butterfly Paradise
African Bird Safari
Snowdon Aviary
Blackburn Pavilion
We'll arrange for your tickets to be waiting for you, then once inside you are free to explore. A walk through lemur exhibit (yes, they really are as cute as the ones in the Madagascar movies), sloths, chimps and adorable penguins. Feeding times for many animals are posted.
Alternatively, you can face up to any fears or phobias at the reptile or insect houses, walk through the bat enclosures, cuddly furry tarantulas, or pose for pics with pigmies. There is so much to see and do at this world-famous attraction that you'll struggle to fit it all into one day. Luckily there are plenty of places to stop off and get refreshed, an aquarium kiosk, adventure cafe and terrace restaurant where you can grab healthy salads, pizzas, lasagne and a host of tasty treats. What's more all the food and drink comes from sustainable and eco-friendly sources including Rainforest Alliance certified tea, coffee and hot chocolate.
A visit to London Zoo is a fabulous day out, full of cute, cuddly or if you prefer scaly critters of all shapes and sizes, great for the animal-loving bride-to-be on her London hen party. You'll have no end of wonderful photo opportunities on what can be a fabulous girly day out. Expect plenty of "Ahhhs...", a smattering of "Oooooh" the odd "Eugh!" and a day full of laughs.