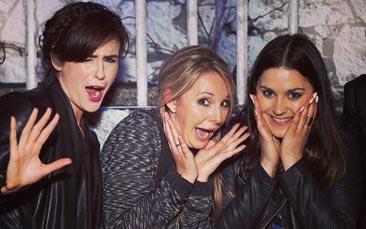 Oh, you think you've been scared before huh? Not like this you haven't! This hilarious and terrifying tour will take you to a whole new dimension of fear inspired fun.
If you were hooked by Stranger Things or love the wonderful gruesomeness of Horrible Histories and love to hide behind the sofa when Saw comes on, then you'll love this tour of Dublin's dark side.
Stepping onto the bus you'll realise that things really aren't what they might seem. Twisting turns, strange features, up the stairs to the Victorian theatre. Even the driver seems somewhat lost and soulless. The bus is suitably dressed to match the macabre mood of the event. Before setting off you'll be joined by your horrifically hilarious host. You'll then hear a number of dark tales, sinister stories, all intermingled with plenty of laughs. When you're not screaming that is.
You'll stop by at a medieval vault, Dublin Castle, learn the ancient news stories that shocked Dubliners to their core.
Who was the strange Dr Clossey?
What exactly lies inside Dublin's most haunted vault?
What gave inspiration to Bram Stoker's Dracula?
Have you ever laughed so much?
And who is the cloaked figure that's suddenly appeared in last night's photos???
Come and find out if you dare... on your spooky Dublin hen party.