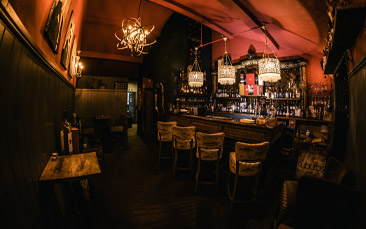 Is there a more elegant hen party activity than wine tasting?! Nope, don't think so. And if there was, we'd know about it, that's for sure. Succumb to the devilish pleasures of one of the nation's most popular drinks as you and the girls learn all there is to know about the fine art of wine tasting. So c'mon ladies, kick that evening off in sophisticated style with the fabulous Chester Hen Party Wine Tasting session. "Oh, would you look at that… it's wine o'clock!"
You and the girls will rendezvous at a stunning, award-winning bar where you'll be greeted with a champagne cocktail (you know you're onto a winner with any activity which begins with a sparkling champagne cocktail!). Your personal bartender for the evening will then escort you through to your own private bar, reserved exclusively for you and the girls, where you can relax and recline as you're expertly guided through your tasting session.
Each hen will try six different wines which range from red to white, to rosé (or you can select your preferences beforehand if you don't like any particular type). Throughout the tasting session, you'll be treated to six different sumptuous canapé selections and if you're eating beforehand, make sure you leave some room because they are substantial!
This fabulously entertaining and wonderfully informative session sprinkles that little bit of sophistication into the weekend and also gives you all a chance to toast the bride-to-be in true style.
Alas, all good things must come to an end, but the fun need not stop here. Why not get ready to hit the town for the bride's big send-off into marital bliss as you and the girls enjoy Guestlist Nightclubbing? No queues, no hassle, no fuss, just dance right on in. Speak to a member of our friendly team today about adding club entry to your package.