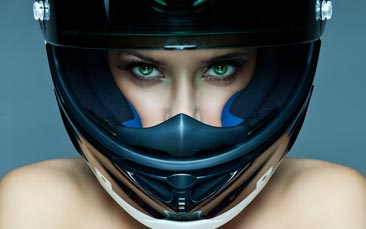 There's nothing worse for a hen party than being all revved up with no place to go. Well now you can get under starters orders at one of the UK's best go karting tracks. This is a fantastic fun-fuelled, turbo-injected hen treat for any bride-to-be who likes to live life in the fast lane.

Using furious 160cc Biz karts that reach up to an impressive 40mph (which feels even faster when your bottom is just inches off the tarmac!), you will test your driving skills on a challenging 400 meter long track taking part in a non-stop Le Mans style format, which encourages some healthy hen competition! Those triumphant drivers who finish victorious in the top 3 places will be awarded trophies for their skills; and as laps are timed electronically, there are no arguments regarding who will have bragging rights!

As a break from the daily grind, go karting is the perfect antidote to commuter traffic jams and weeks of pent-up road rage. You can let off your driving steam in a safely controlled environment while really having a blast on the track. Fun, exhilarating and a great kick-ass activity for adventurous hens, go-karting is becoming more and more popular with hen parties. After all, girls just wanna have vruuuumm!