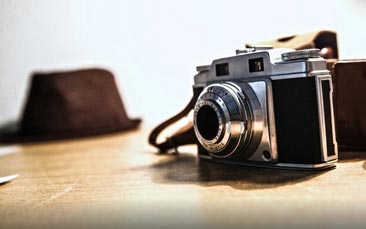 We've taken game shows like The Crystal Maze and The Cube and given them a twist by adding a spooky story or two with a few trips up our sleeve from the likes of Lost and Saw. This daring escape room is the perfect addition to your Bristol hen party.

If your bride-to-be is a Lara Croft kick-ass action girl or just a fan of high suspense then she'll love this realistic escape room. You'll need to work as a team to utilize your skills and survival instincts to make it out in the hour time limit. You'll face a number of cryptic puzzles, brainteasers and problems to solve. Once you have put together all the clues then you'll be able to set yourselves free.

For those that don't make it out in time, well let's just say they're in no position to ask for extra time... or anything else for that matter!

You really will be pitting your wits against the very best in a game that is totally absorbing and amazingly realistic fun.

There are two thrilling games for you to take on, with your group split into two for each room.

Detective Room:
A leading private investigator has died in suspicious circumstances - no one knows who did it, or why he had to be eliminated. But you've found yourselves framed for his murder and now have just one hour to clear your names before the authorities or someone worse shows up. You'll be safe in his office, the murderer would never return to the scene of their crime. Would they?

Virus:
You find yourself in a laboratory of a Romanian geneticist, biologist and possible mad-man who late in life developed a life-enriching blood elixir. While it can enhance life it also has the power to transform it quite beyond the norm. The antidote needs to be duplicated before it's too late. The major problem is that there are only a few drops left, and no-one can locate it. Once the door shuts, it is down to you to save the day. However, if you don't make it out in 60 minutes it really will be "game over".