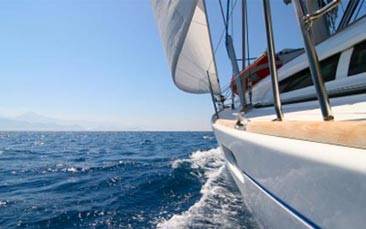 This really is one of those dream days that happen all too rarely in life. You and the girls will be living like A-listers aboard your very own private catamaran cruise. You'll have your own captain, plenty to keep you hydrated, room to layout and work on those pre-wedding tans and some pretty special views.
If you are looking to create hen party memories the bride will remember forever, this is most definitely it.
You'll be welcomed aboard the 14-metre catamaran by the skipper. With the boat all to yourselves, once you sail you can make the most of it. There's plenty of room to spread out, there's also a sound system if you want to play some sun-kissed tunes to add to the party atmosphere. You'll set off and get some fantastic views of Barcelona, the kind of views that very few tourists get to enjoy. Drifting along, over the Mediterranean water, enjoying the tunes and each other's company, this really is 'la dulce vida' and the perfect way for the bride to finally relax and unwind after weeks of often stressful wedding planning. And when you need to cool off, the vessel will stop for a swim break.
With all that sunshine we don't want you getting dehydrated so we'll arrange for some beers, cava, soft drinks and snacks. It's the perfect Barcelona day. You can opt for a 2 or 3-hour cruise.