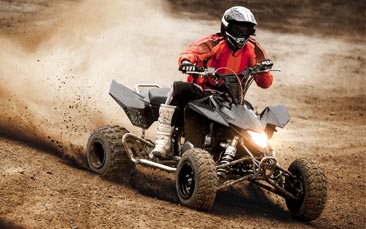 With our awesome Tenerife Hen party quad bikes, you'll be getting seriously off-road and seeing some quite breath-taking view. This really is an amazing journey that we can't recommend enough as totally once in a lifetime experience and the perfect way to create lasting hen party memories.
There are two routes to choose from:
The first stretch is a chance to show just what us women drivers can do on four wheels as you head off-road. It's not all pushing bumpy ground but great fun and nice not to have to worry about any pesky traffic lights. You will hit comfortable roads which will take you to Spain's highest village, Vilaflor which stands at 1,500.
Here you can have a breather as you hit a friendly bar and enjoy the views, perfect for some holiday selfies or hen weekend group photos with some amazing views behind you, then instantly upload to Facebook to make all your friends jealous back home.
Those taking the forest route will head back off-road for the journey home. For those wanting more adventure, you can take the Mountain route which will see you drive up to El Teide Volcano, Spain's highest peak at 3,760 metres.
But what goes up must come down and our Tenerife hen party go kart route back to Playa Las Americas. is just so much fun! This really is one of the best quad bike adventures we offer and something not to be missed.