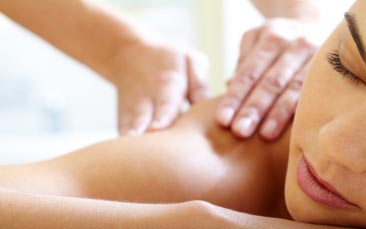 Relax and enter into previously unknown levels of pure nirvana with a wonderful sensuous Swedish massage. This stunning technique is deeply relaxing and the best known of all the massages. Our trained professional massage therapists will expertly relieve all that built-up stress and tension in your body leaving you fully relaxed and rejuvenated.

You'll be whisked away as our masseuses soothe you by carrying out 5 different kinds of long, silky strokes including a flowing stroke, a kneading motion, a rhythmic tapping, friction and then vibration and shaking - it might sound a little bit crazy, but believe us, you'll be feeling like a new woman when you leap off that massage table!

The nearly wed won't be worrying about any lingering wedding anxieties like petits fours, off-colour speeches, table decor or the first dance when she's face down on the massage table. There's no better way to treat the stressed-out hen ahead of the big day!

This technique is said to relieve joint pain and stiffness as well as many other ailments making it the ideal activity for older guests or those simply suffering from a case of the morning after the night before!