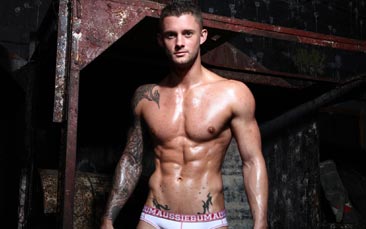 Looking to keep the girls happy and get the most out of your big night in Madrid? Then this is a night out that ticks all the boxes gives the boxes unlimited drinks and then takes all its clothes off. Food, drinks and a smoking hot Spanish hunk getting naked, it's a night of big laughs and even bigger…
We were going to say "desserts", you clearly have a dirty mind!

You'll begin with a delicious 3-course meal in a fantastic Madrid restaurant. Your table will be reserved and waiting for you, a great way to take all the hassle out of finding somewhere to eat. You also won't have to worry about the bill as everything will be pre-paid, that leaves you less time having to run around organising things and more time joining the rest of the girls and getting an eyeful of the entertainment.
That's not all, you'll also get unlimited beer or sangria to enjoy with your meal.
After dinner, you'll head to a second venue where the temperature will be taken up a notch by one very fine seor. This will be a private venue where the bride-to-be will get one last look at the kind of Spanish beef she'll have to give up once she's tied the knot. Although let's be honest, at this point this isn't just about the nearly-wed, all the hens will love this delicious entertainment.

Our dinner, drinks and stripper hen nights are a fantastic way to get any evening in Madrid off to a fantastic start, this is sure to get everyone giggling as you all get a taste of great food, free-flowing drinks and a Latino hunk.