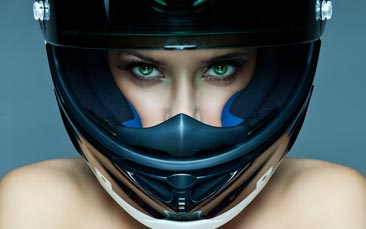 If you've gone to Benidorm for your big weekend, it's more than likely you've gone for the fantastic nightlife. But if you and the girls are looking for something to satisfy that little thrill-seeking itch you've got on your weekend, then our Benidorm go karting could be a fun and fast way to scratch it.

Most of the stags will be thinking of go karting as being more of a man's game... Well, move over boys because here come the girls! This is your chance to show them what us women drivers can really do when we let rip. We know that hens can drive faster, they can be more furious, they can tear up a track at top speeds of 90kph, which incidentally is exactly what our track will allow you to do.

You'll get all dressed up in race gear (get ready for some hilarious selfies) before being shown how to get the most out of your karts. Speaking of the karts, they might look innocent at first sight, but once you've taken to the wheel and you're burning down straights, you'll soon see that these karts can be real track toys as you throw them around corners and go speeding past the girl in front!

Of course, all the competition is in the spirit of good fun, of which you'll have plenty as you get set at the start line and burn off into the distance as you and the ladies race in a grand finale where you'll crown a new queen of speed. The winners will be given podium places and a bottle of champagne to shower over everyone just like in a real race.

Our Benidorm go karting activity is sure to put a big smile on the bride-to-be's face and thrill the rest of the girls as you race wheel to wheel to see who the best driver really is!