Right, let's get this straight, choosing your wedding dress doesn't have to be a frantic, stress-filled, pain in the cranium, you just need to know where to look. Of course, you're going to struggle if you're searching in all the wrong places. Well, let us help you! At GoHen, we've sat down with some tea and cake and devised a list of the Best UK Wedding Dress Shops for 2019. These amazing bridal boutiques have been hand selected as the best in the country so you can find the best place to get that truly stunning bridal gown.
Find your closest Top 50 UK Wedding Dress Shop below…
London
Mirror Mirror
For over thirty years, Jane and Maria at Mirror Mirror have been at the forefront of wedding dress design and they've been making fantastic individual couture wedding gowns for one and all, including celebrities and VIPs, since day one. They blend a unique mix of silks, laces, hand embroidery and beadwork to create an eclectic mix of beautiful dresses. Stylish, elegant and stunning, these regal gowns are truly awe-inspiring, and we highly recommend checking them out.
Website | Facebook | Twitter | Instagram | Pinterest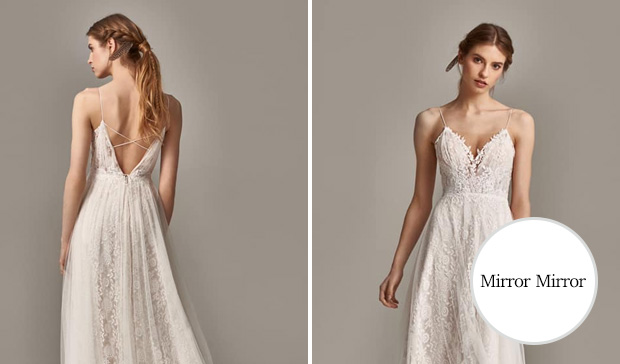 ---
Indiebride London
Fans of GoHen blogs will have noticed these guys made our list last year, but they're just that good we couldn't leave them out. Not only do they make incredible handmade gowns, individually tailored to each bride, but they also pride themselves on their minimal environmental impact. Sourcing organic, fair trade fabrics and using local manufacturing and zero waste pattern cutting techniques they really try to minimise their impact on the environment, and we think that's utterly fab!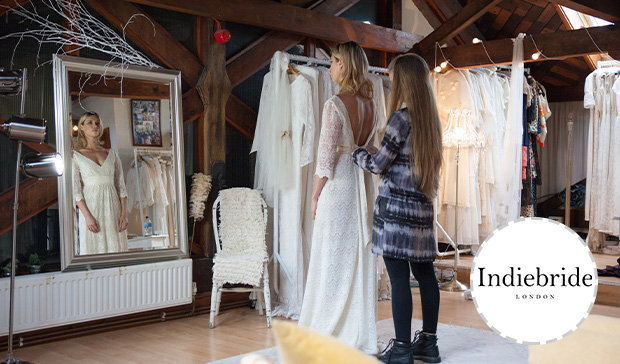 Photo: Laura Viktualia
---
Heart Aflutter Bridal Boutique
This vibrant, award-winning, bridal boutique break tradition from run-of-the-mill wedding dress shops and adore all things independent and a bit different. They stock a wide variety of alternative gowns, some which feature pockets, slits, low backs and more. One thing they all have in common, though, is the fact they are all jaw-droppingly elegant. Be sure to check out the photos on their website and book up an appointment if you want to chat and try a few designs.
Website | Facebook | Twitter | Instagram | Pinterest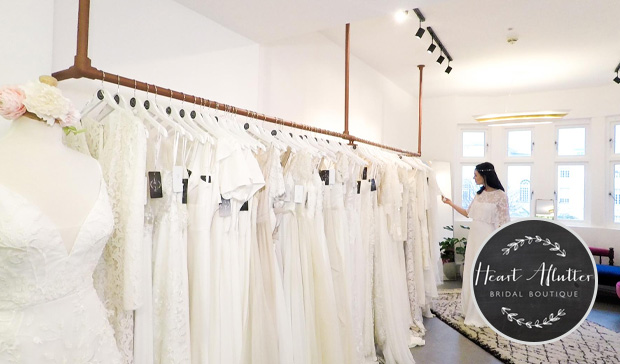 ---
The Wedding Dress Shop
Finding your dream wedding dress can be a highly stressful task, but at The Wedding Dress Shop, you can tame your inner Bridezilla as you peruse their extensive range of stunning gowns. The guys have selected an assortment of designers, all with their own unique style, so you have an outstanding array of dress types to choose from. Their friendly and experienced team will be on hand to help with advice and alterations and they also offer a bespoke made-to-measure service.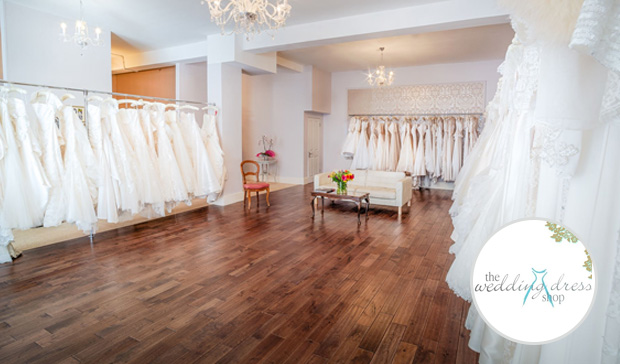 ---
The Mews Bridal
Since starting out as a small business nestled in Bristol, The Mews Bridal now has it's flagship boutique in the stylish Notting Hill. On arrival for your appointment, you'll be warmly greeted with a glass of bubbly, "now we're talking", as you're taken through a selection of some of the most fashionable, sought-after designs on the planet. They exclusively stock a range of the best Parisian designers bringing some of the best of French fashion to the UK shores.
Facebook | Twitter | Instagram | Pinterest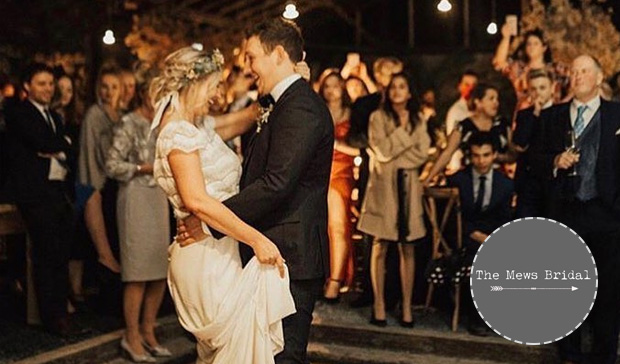 ---
Kate Edmondson Bridal Couture
Another returning favourite of ours is the amazing Kate Edmondson. Kate has over twenty years' worth of experience in the bridal fashion world, making her a true industry expert. She manages to blend a love for all things vintage with modern, edgy twists, making them ideal for someone looking for something a little bit different. We highly recommend you book in a visit to go through your wants and desires and she'll be able to come up with a stunningly unique design.
Website | Facebook | Twitter | Instagram | Pinterest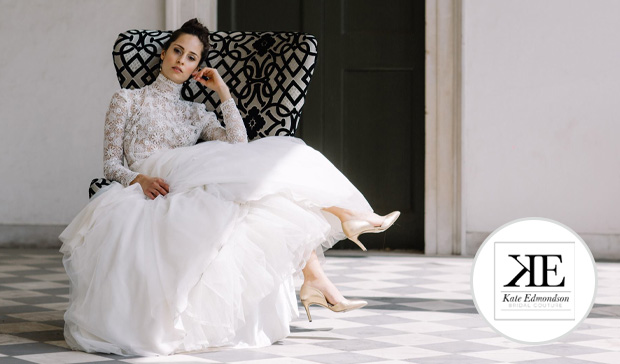 ---
Elizabeth Avery Vintage Wedding Dresses
If the modern wedding look doesn't do anything for you then the lovely people over at Elizabeth Avery could have just what you're searching for. They stock original, vintage, wedding dresses at affordable prices which is marvellous hark back to all things classic. Each one is handpicked by Elizabeth herself and they can range from any period, from the elegant 1920s flappers' style, fun-filled full skirts of the '50s, to the boho chic of the 1970s. Wonderfully unique and truly superb.
Facebook | Twitter | Pinterest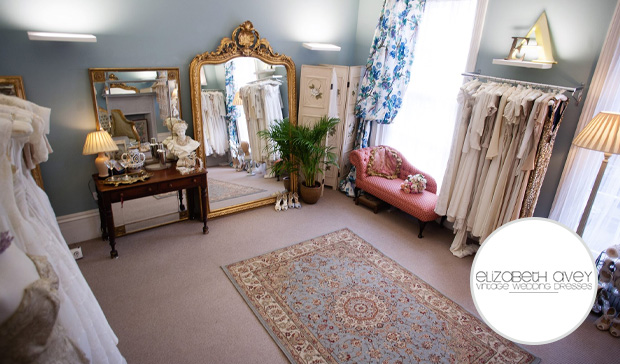 ---
London Bride UK
With a fabulous range of designers, frequent deals on stunning gowns, in-house alterations on offer and an extensive selection of sizes available, there's plenty for everyone at London Bride UK. Forget faffing about going to dozens of different specialist wedding shops when you can get all your heart desires under one roof. Check out their wide assortment of styles and designers online now or pop in and meet their friendly team.
Facebook | Twitter | Instagram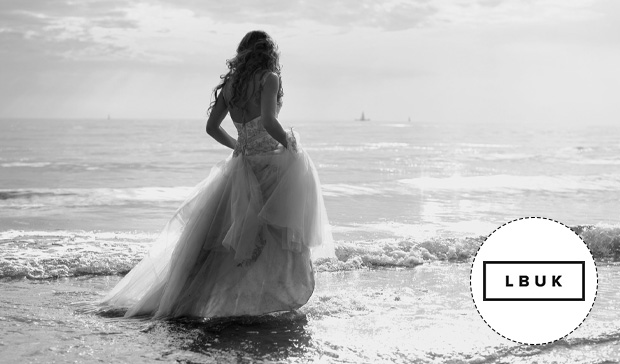 ---