North West
The Case of the Curious Bride
Boasting a marvellous selection of original, pre-loved and vintage dresses, the quirky and ultra-cool Case of the Curious Bride in Manchester is the place to go for an alternative wedding gown. Their mantra is to make your dress shopping experience a bit more relaxed and easy-going, though that absolutely does not mean that they scrimp on quality and service levels. Owner Melanie works by appointment only so make sure you book in advance and be sure to check out the website below!
Facebook | Twitter | Pinterest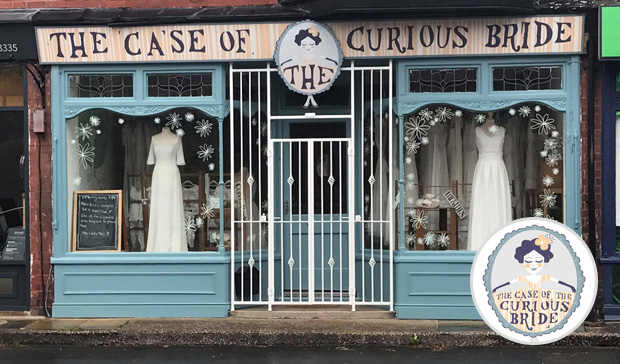 ---
Erica Stacey Bridalwear
It's time to throw that bridal magazine in the bin and stop pulling your hair out in search of that perfect wedding dress, the guys at Erica Stacey Bridalwear in Manchester have got you covered. Get your own customised bridal gown made to your exact specifications so you can finally have the dress you've always dreamed of. You can have a chat about what you'd like and get a sketch of the product before they create your stunning vision into a wonderfully bespoke wedding dress.
Website | Facebook | Twitter | Instagram | Pinterest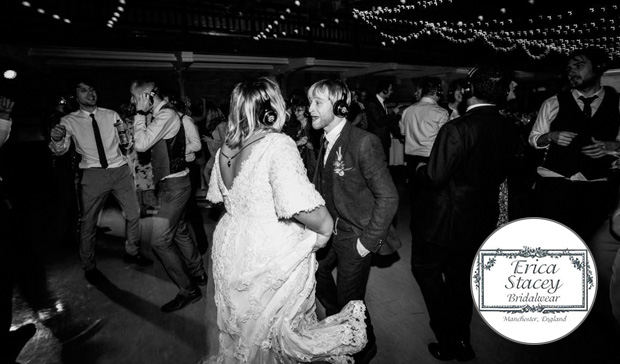 ---
The White Room
Founded in 2011, this award-winning luxury boutique is the jewel in the crown of the north when it comes to wedding dress shops. The White Room in Sheffield offers brides a unique experience with their fabulous array of dresses featuring alternative fabrics, prints and cuts, as well as timeless classics and modern designs. Pretty much everything then? Yes, but this is not a case of 'Jack of all trades, master of none' because they are undoubtedly a master at all styles and designs.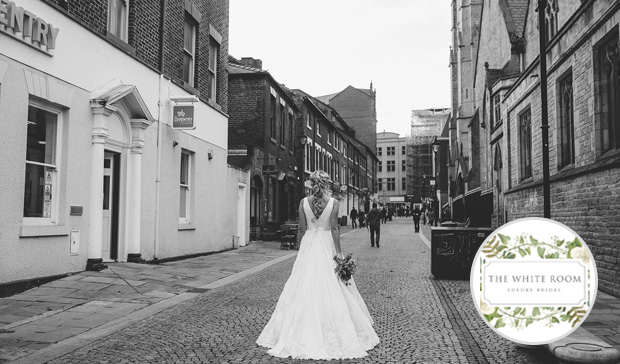 ---
Bridal Reloved Liverpool
A branch of a fabulous chain who love nothing more than to reuse pre-loved, high-end and designer wedding gowns. The wedding dresses are either brand spanking new, ex-samples or once used jobs. A great, affordable alternative to buying a new dress and it's also environmentally friendly which gets a big tick from us. Whilst your dress may not, by definition, be original, you can upcycle by adding a corset back or a dainty sleeve to make it truly personal to you.
Website | Facebook | Twitter | Instagram | Pinterest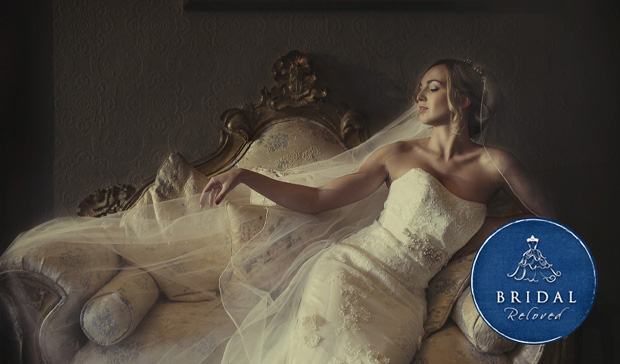 ---
Scarlet Poppy Bridal Boutique
Leaders in the field in terms of refined elegance and sophistication, the Scarlet Poppy Bridal Boutique in Leeds is where you want to go if you're looking for something a bit WOW. These dresses are on the fairytale scale of graceful and will almost certainly bring tears to eyes and gasps to breaths. These talented, award-winning dressmakers know their way around a bespoke wedding gown and have a reputation for flawlessness and perfection. Try their website to see what we mean!
Website | Facebook | Twitter | Instagram | Pinterest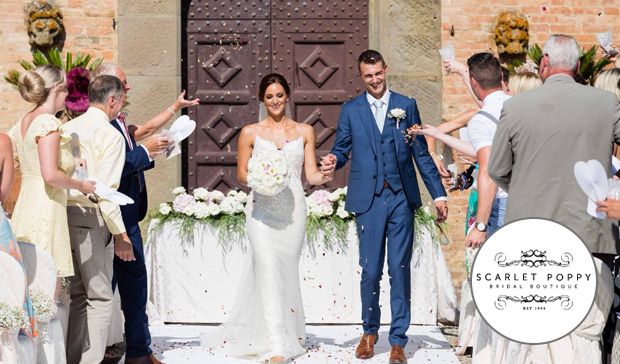 ---
Carol's Bridal Boutique
Customer care is paramount at Carol's Bridal Boutique in Carlisle, as is quality and they have them both in spades. Their fantastic, friendly and professional team know all there is to know about bridal dresses and more. They'll help you every step of the way, so you'll have a relaxing and enjoyable experience without all that pre-wedding stress. With a fab range of designers who specialise in the sublime to the subtle, you'll find something that perfectly matches your desires.
Website | Instagram | Pinterest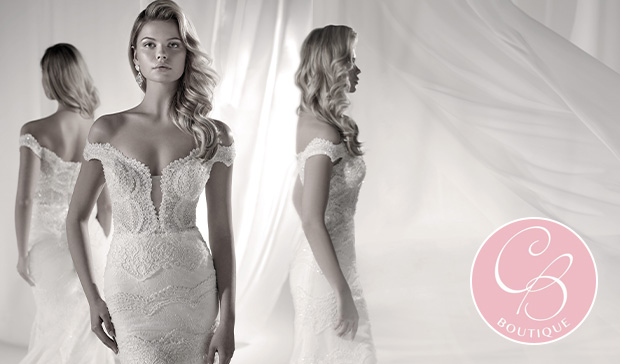 ---
Aristocrats of Chester
With a stunning selection of dresses on offer at the Aristocrats of Chester, you'll certainly exude a sense of upper-class royalty when your big day rolls around. Located in the shadow of the beautiful Chester Cathedral, the whole occasion of going there to shop for that dream wedding gown is a fabulous one. With over three-hundred dresses on offer, you'll be able to find a dress which matches all of your specific needs and the lovely staff will give you a warm and memorable experience.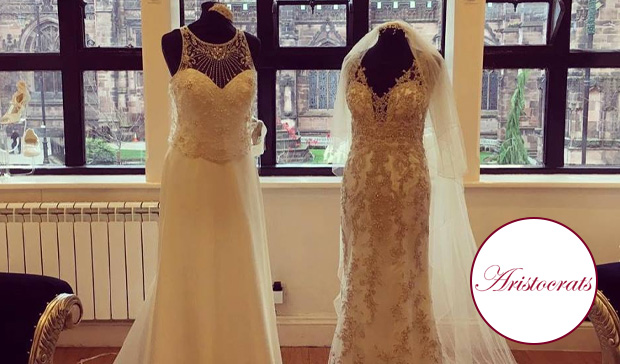 ---