Scotland
La Novia
Stylish, sophisticated, elegant, glamorous, chic? If we're describing you and the adjectives you use to describe your dream dress, then the award-winning La Novia in Edinburgh is where you want to start your hunt. With their cutting edge, modern designs and expert bridal stylists you'll be able to find the dress in no time. They also boast a gorgeous range of accessories including tiaras, jewellery and shoes so you can gather your entire ensemble in one place.
Website | Facebook | Twitter | Instagram | Pinterest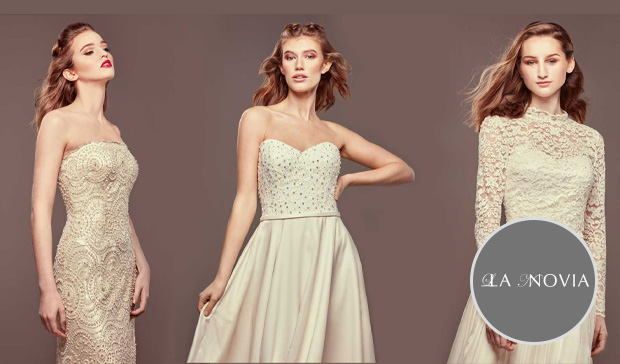 ---
Anne Priscilla
From the moment you gaze your eyes upon this impressive listed building in Glasgow you know you're in for something a wee bit special. Anne Priscilla always seem to be one step ahead of the trends and push the boundaries of bridal fashion with their modern and unique eye for gowns. From timeless elegance to urban chic they have a range of dresses to suit any brides' tastes. For the shopping experience alone it's worth popping down for a look and a chat with their experts.
Website | Facebook | Instagram | Pinterest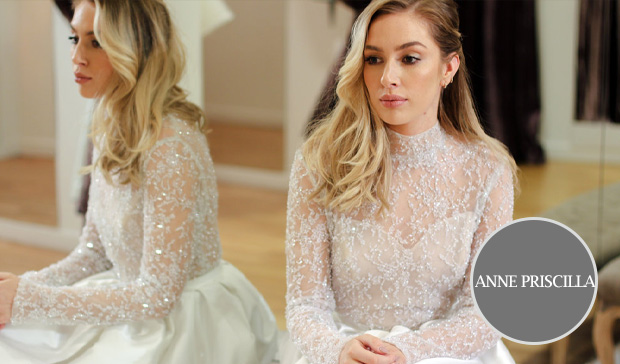 ---
Flossy and Dossy
Vintage? Love it. Handcrafted? Yes please. Individually designed bespoke gowns? Tell me more. Wendy Harman at the amazing Flossy and Dossy in Glasgow has been weaving her magic into stunning bridal dresses since 2009 and her products are next level OMG. So much care and attention are put into each stage, from discussions and sketches to mock-ups and the dresses themselves, that you're left with a final product fit for royalty. We implore you to check out the pics on their website.
Website | Facebook | Twitter | Instagram | Pinterest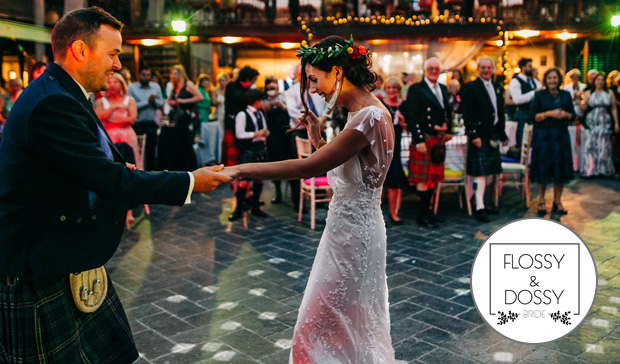 Photo: Lauren McGlynn Photography
---
Ivory Grace
Ivory Grace, in the heart of Aberdeen's West End, boast an exquisite range of hand-selected dresses which are modest, modern and unequivocally breathtaking. All the gowns are sourced from the crème de la crème of UK designers to bring you the best in contemporary wedding styles. With lovely, professional and knowledgeable staff on hand to help, the whole experience is one to savour as you say 'yes to the dress' in a fabulous, relaxing atmosphere.
Website | Facebook | Instagram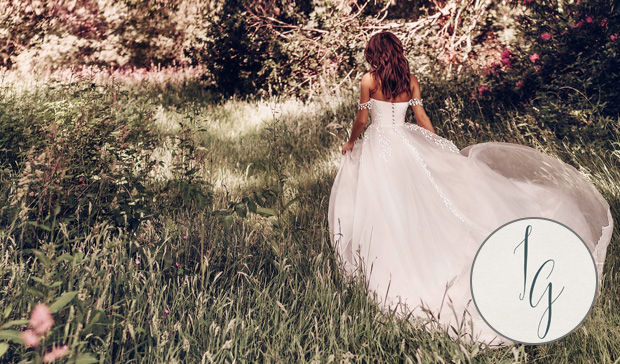 ---
Charlotte Smith Bridal Boutique
A winner at the Scottish Wedding Awards 2018, the Charlotte Smith Bridal Boutique in Inverness brings the best in bridal fashion to the most northerly part of the UK. They offer a range of gowns which are a beautiful blend of simplicity and style so as to bring out your natural beauty and accentuate your elegance and grace. With a selection of dresses on offer which caters for all budgetary requirements, there's plenty for everyone.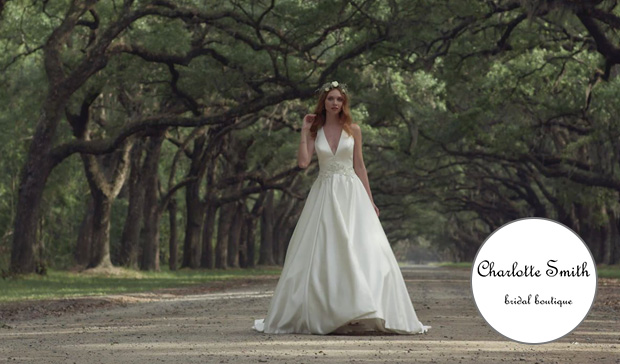 ---