Midlands
Lisa Rose Bridal
If you have a penchant for all things stylish and fashionable, then you will adore the Lisa Rose Bridal boutique in the buzzing city of Birmingham. Situated in a stunning chapel, you'll be able to try on your gown in the most beautiful of settings. Each one of their dresses is handpicked based on beauty, quality and wear-ability – the three key pillars of wedding dress design – so you'll find something modern, striking and comfortable for your big day.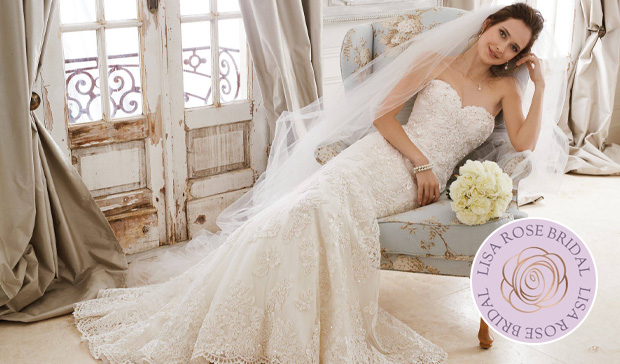 ---
The Couture Company Designer Wedding Gowns
Looking for something a bit quirky, a bit off-the-wall? Forget the traditional all-white wedding gown, get something that truly encapsulates your enigmatic personality with help from the fantastically alternative Couture Company Designer Wedding Gowns based in Birmingham. They have a great selection, from corsets and kimonos to retro dresses and colourful numbers, so there's plenty to peruse when looking for that truly spectacular wedding dress. One of our personal favourites.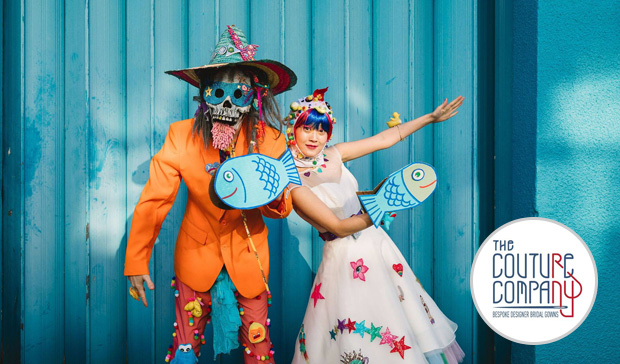 ---
Courtyard Bridal Boutique
Courtyard Bridal Boutique was featured in our 2018 list of the Best UK Wedding Shops, but we want to retract our review because, quite simply, it didn't do them justice! This utterly fab, family run business deserves to be shouted about from the rooftops. We said they were 'real life wedding superheroes' because they managed to create a dress in just a few hours for a distressed bride-to-be, but they are more than that, they are superheroes/geniuses/saviours. Check. Them. Out. Now.
Website | Facebook | Twitter | Instagram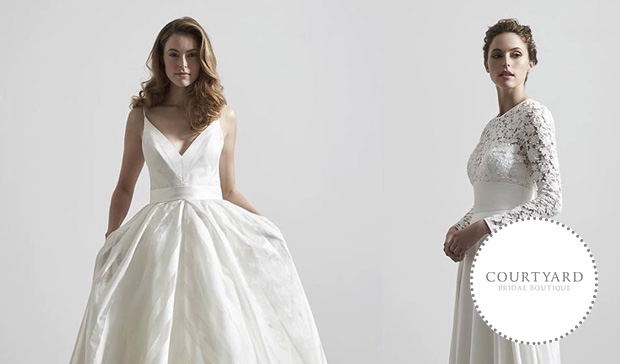 ---
Wedding Belles Bridal Boutique Kibworth
"Wedding dress shopping anxiety? No chance! We went to the Wedding Belles Bridal Boutique and had a stress-free and a really enjoyable experience", is how we imagine every conversation goes when people are asked of this brilliant wedding shop in Leicester. The guys here pride themselves on their luxurious, confidential, bridal experience when you're searching for your dream gown. If you're looking for a beautiful designer dress, you need look no further.
Website | Facebook | Instagram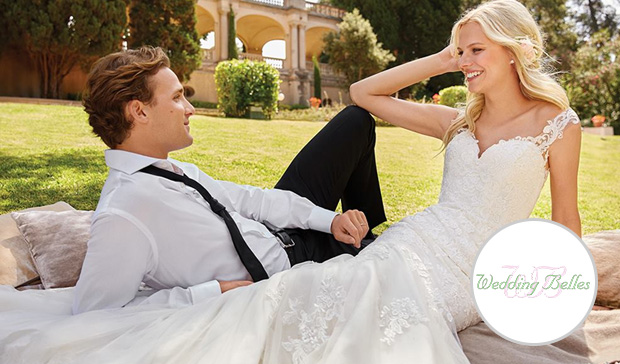 ---
Sarah Elizabeth Bridal Boutique
Everyone's unique, it's a fact. Though some people like to follow the crowd, others like originality. Well, if that's what you're looking for, the lovely people at Sarah Elizabeth Bridal Boutique in Cheltenham have exactly that. Their chic shop is jam-packed full of luxurious wedding dresses made from the finest silk, satin and lace. They handpick designers who share their own philosophy of what makes the perfect wedding dress: elegant designs with the best fabrics and hand-finished details.
Facebook | Twitter | Instagram | Pinterest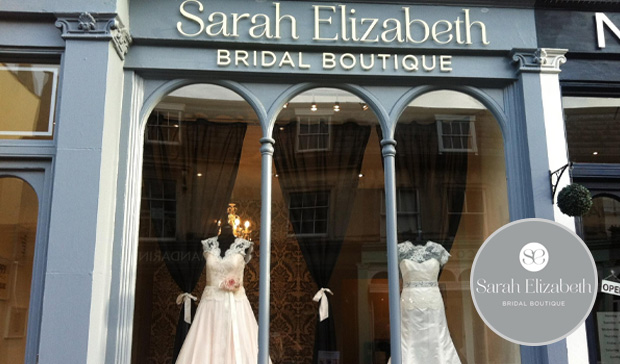 ---