North East
Mia Sposa Bridal Boutique
If you're searching for that perfect wedding dress in the North East it's worthwhile checking out the Mia Sposa Bridal Boutique in Newcastle, winners of the Best Bridal Retailer 2019 North East and Yorkshire. These guys offer the very best in designer gowns and wedding accessories and provide an exquisite service. Award-winners for a reason, you'll certainly have no regrets booking an appointment to talk through your ideas, as they have an incredible knowledge of all things wedding.
Website | Facebook | Twitter | Instagram | Pinterest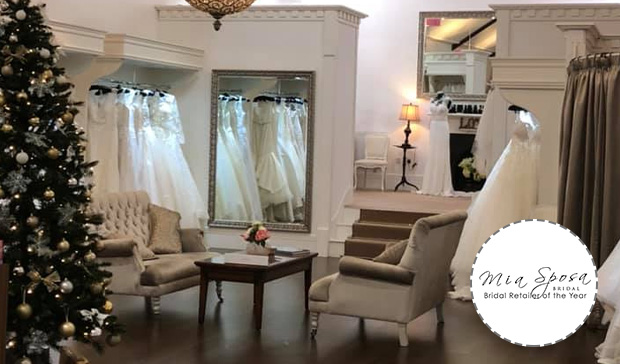 ---
Susan's Bridal Boutique
Yet another returning dress shop, yet another we simply couldn't omit. The lovely ladies at Susan's Bridal Boutique own the longest established wedding shop in Sunderland and have been in the business for over fifty years – that's a whole heap of experience. They certainly know what they're doing and then some, having been in the business for so long watching trends come and go, and they've kept up to speed and one step ahead, in order to provide a fab service for years.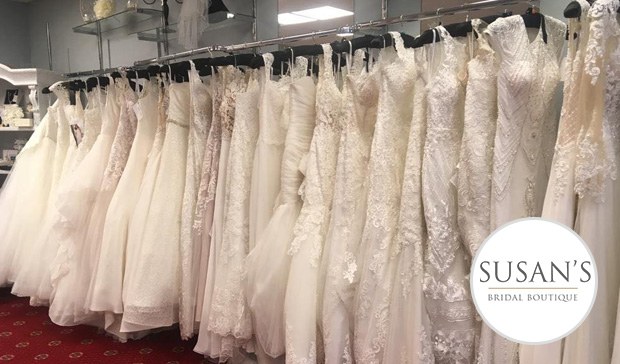 ---
Ghost Orchid Bride
Unlike any other bridal dress shop you'll probably have ever experienced, Ghost Orchid Bride in Hull is something a little bit different and a little bit special. They offer an exclusive mix of designer wedding gowns and accessories from the coolest indie labels from around the planet. These guys are the dark horse on the list, we're predicting their following to soar in the next few years, so be sure to beat the crowd and get a wonderfully unique dress from them first.
Website | Facebook | Twitter | Instagram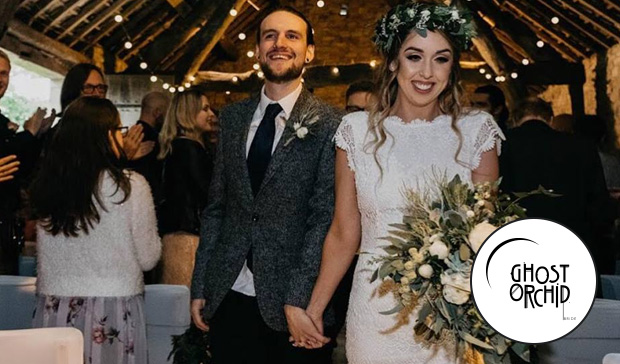 ---
Si… Bridal & Co
We're celebrating these guys two years on the bounce because they simply deserve it. Si, they're just that good. If you're looking for a dress that speaks of you and your personality this is the place to get it. Si… Bridal & Co in Newcastle chooses designer gowns with their brides at the forefront of their thoughts. All their designers are handpicked because of their uniquely individual characteristics which elevate the wedding dresses from ordinary to 'OMG'dinary.
Website | Facebook | Instagram | Pinterest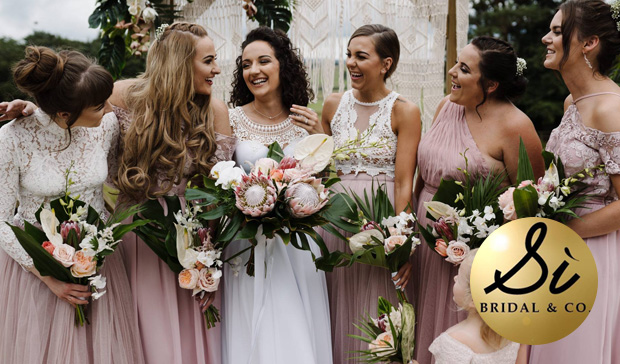 ---
The Wedding Room
After flinging open their doors in 2008, the folks at The Wedding Room in Scarborough have gone from strength to strength to become one of the best bridal boutiques in the North East. Spread over two floors they boast a premier selection of stunning bridal gowns and their fitting rooms showcase the best in veils, headpieces and shoes so you can get your entire ensemble in one place. Keep an eye out for them at several wedding fairs across the region and be sure to check out their website.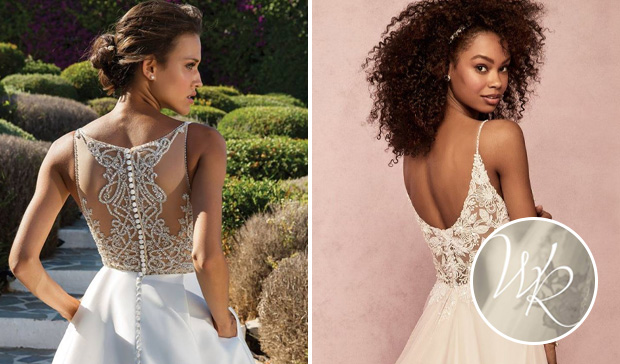 ---
The Little Pearl Bridal Boutique
When you discover a little pearl, as we did last year, you don't discard it, you show the world and that's exactly what we're going to do. The Little Pearl Bridal Boutique in Pickering is a hell of a find (if we do say so ourselves), though they boast a sizable following who are mad about their products. This award-winning boutique has a superb collection of bridal gowns from some of the best designers from across the globe and it would be remiss of us not to feature them again.
Website | Facebook | Twitter | Instagram | Pinterest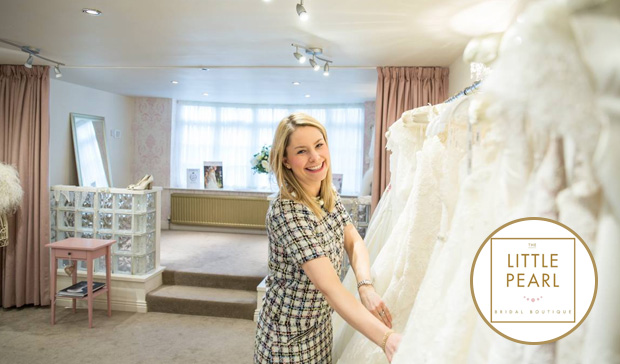 ---