North East
The Designer Cake Company
They really do exactly what they say on the tin. The Designer Cake Company are also at the heart of a lot of wedding cake envy. The wonderfully talented Isabella Bambridge is chief cake and mischief maker as well as the creative force behind these amazing cakes that will be admired and coveted by your guests in equal measure. Plus they're utterly delicious!
Website | Facebook | Instagram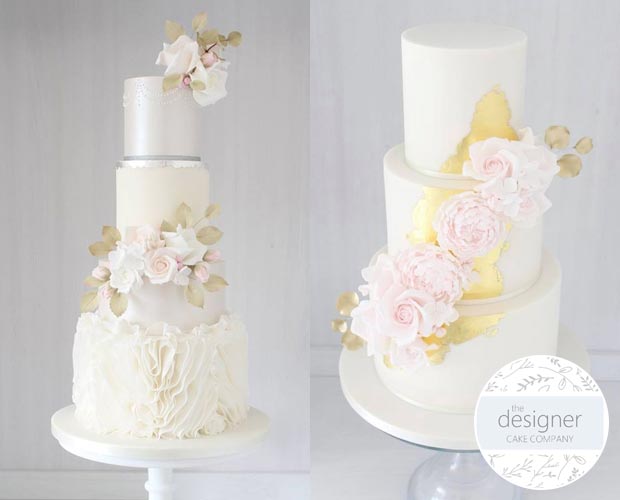 ---
Poppy Pickering
With more awards than we've had, well hot cakes, Poppy Pickering is actually a father and daughter team (neither of them named' Poppy' #spoiler) that also make fantastic chocolates. While still giving a nod to traditional tiered wedding cakes, one half of the Poppy team, Dominique, creates cakes that seem to set rather than follow trends, and this her a second appearance in our Top 50.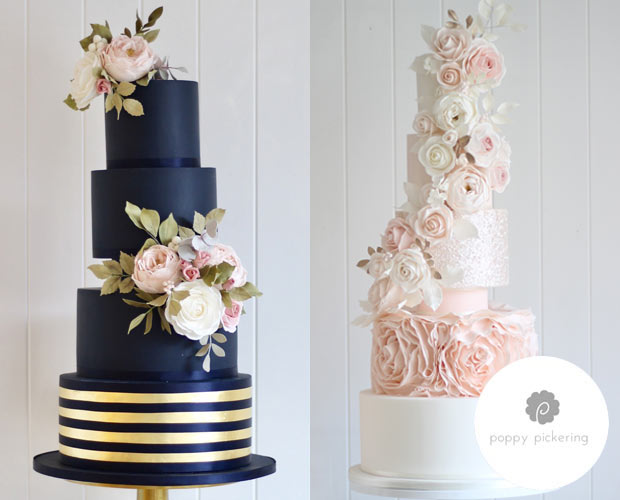 ---
Cherry Cakes
There aren't many cake designers who can boast having their work appear on TV's Real Housewives of Cheshire but such are the circles of this very much in demand design team. When you're hot, you're hot! One glance at their cake gallery explains exactly why they have become one of the best wedding cake designers in the UK. From multi-tiered fairy tale castles to decadent dessert tables, this is pure cake artistry.
Website | Facebook | Instagram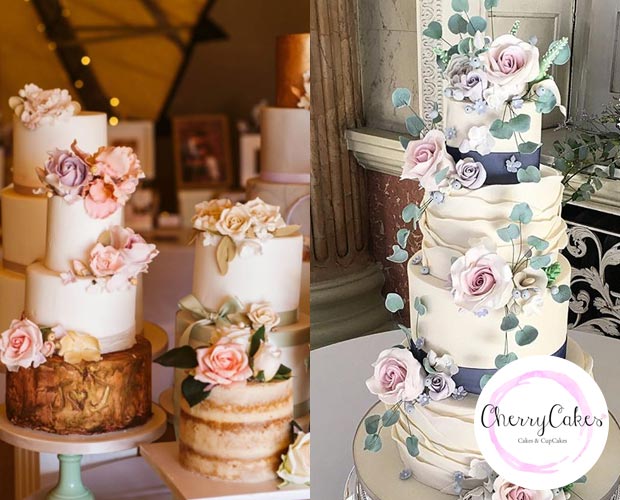 ---
Prettyliciouz cakes
If you want to utilise the fantastic talents of the Prettyliciouz team then you'll need to be quick as their diary tends to fill up faster than our doggy bag at a cake tasting. And it's little wonder as their designs are an exercise in taste and style. Dazzling white tiers and incredibly realistic flower work are married with beads, stars and fabulous design touches to make each cake unique. We particularly liked their Autumn cake which is a best of both worlds.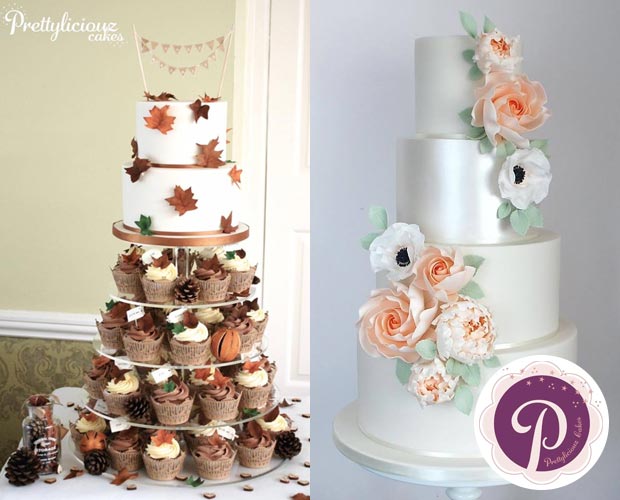 ---
Chocomoo Cakes
You don't want a one size fits all wedding. So why would you want your cake to suit anyone else? That's where Cheryl at Chocomoo is a real find (if you are lucky/quick enough to make it into her consultation diary). Her fun, playful, romantic and contemporary designs really do capture her couples perfectly, giving them a really unique talking point. These are cakes to make you smile and Cheryl is one of the most individual talents in this year's Top 50.