North West
Sugar Ruffles
Another favourite or ours, the mother and daughter team of Sally and Charlotte Tyson create timeless wedding cakes, cupcakes and dessert tables. In fact there's nothing this wonderfully sweet team can't do. Starting from a subtle colour scheme and building up the many layers of exquisite flowers and beadwork, some of their masterpieces almost look too good to be eaten. But then again this is cake after all so enough of the crazy talk and enjoy the eating!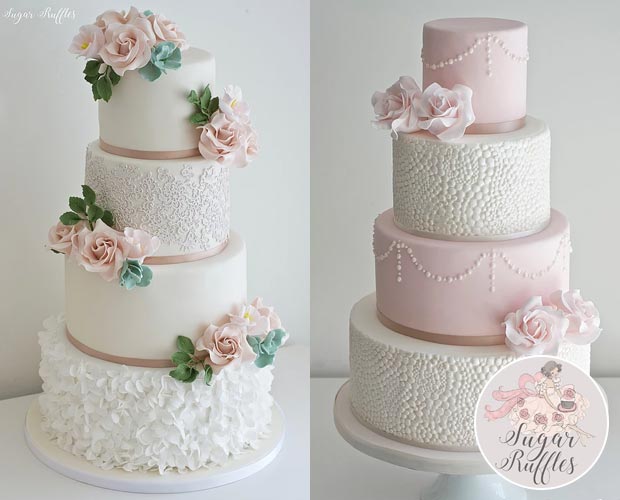 ---
Zara Cakes
What if your wedding cake was made out of your wedding flowers?!? Such is the dilemma with the amazing cakes and intricate flower work of Zara and her superb team that will have guests wondering if the flowers are actually real. Traditional tiers adorned with garlands or the wonderfully playful split cake, that's spills flowers in it a showstopping cascade, we love the fun and attention that goes into every cake and are delighted to welcome Zara to this year's Top 50.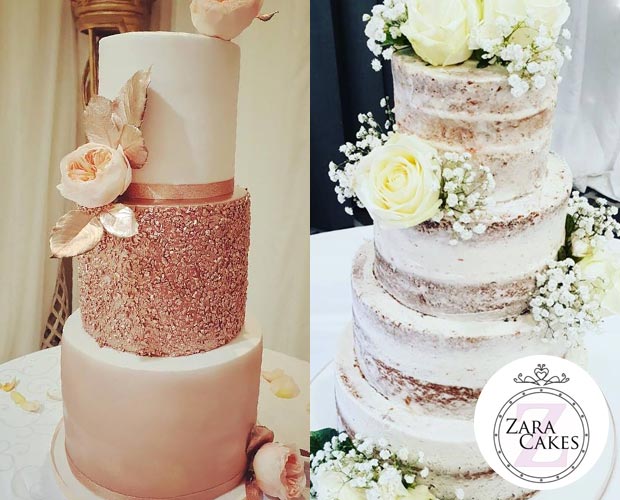 ---
Pink Frosting Cake Company
We're so pleased to include the Pink Frosting Cake Co for a third year running for their sheer unadulterated romanticism. If you were to represent love in a cake, and surely that's what a wedding cake does, then Pink Frosting have it spot on. Each cake is an elegant and unique masterpiece, sadly they do eventually have to be cut into, thankfully they taste as good as they look!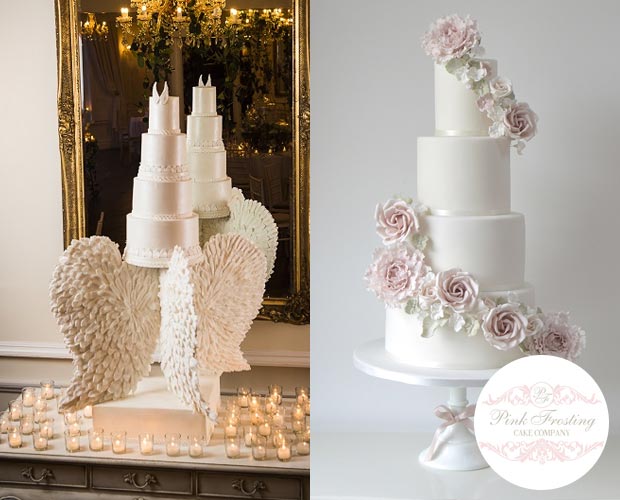 ---
The Frostery
"Designed to be devoured" is the wonderful sentiment from the two-time Wedding Cake Designer of the Year. Having been featured on Channel 4's Extreme Cakemakers and with more awards than Ant and Dec, a family business at heart, the Frostery take the very best family traditions and then carve, sculpt, mould and bake the most fantastic and fanciful designs full of romance and whimsy. Unforgettable cakes for the perfect day.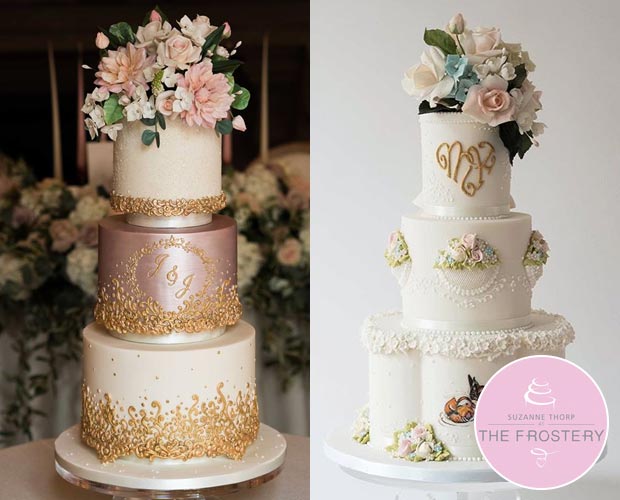 ---
Cakes By Beth
Cakes schmakes! Sometimes you just need to take the rule book and cover it in multi-coloured icing! The fantastically contemporary cake designs from Cakes By Beth certainly don't play by the rules which is one of the many reasons to love this multi-award winning designer. If you want to break away from traditional cakes and have a cake as individual as your event then Beth and her wonderful flights of cakey fancy are ideal.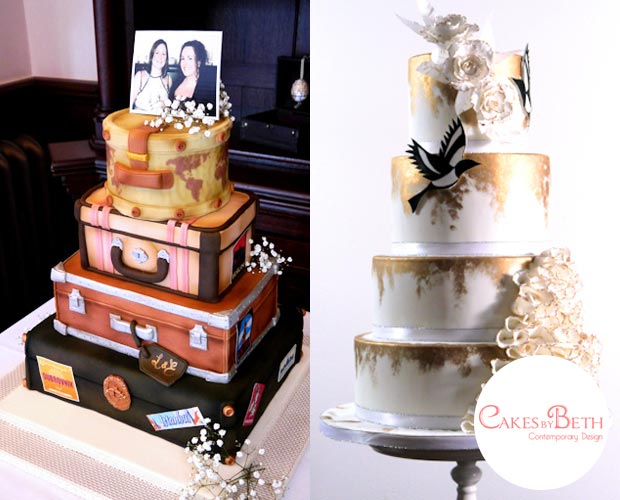 ---
Buttercup Cakes
Like, wowzers! Yes, after all this time looking at cakes sometimes even we run out of words and the wonderful crafted cakes packed with the most minute details are what set Buttercup Cakes apart. Set to rival even the dress (or perfectly compliment it), the good ship Buttercup will help provide a wonderful centre piece for your reception. They even helped fill the cake-holes of a number of 'slebs' including Nick Grimshaw, Chris Evans, Emma Bunton and Vanessa Feltz.
Website | Facebook | Instagram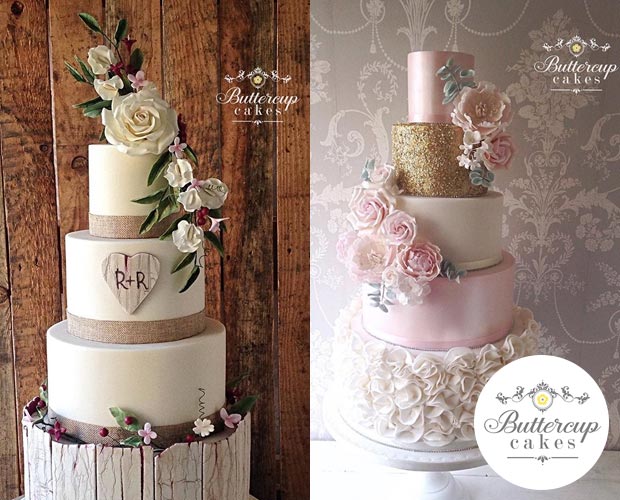 ---
Emma Lou Cakes
"If you dream it, we can create it", such is the skill and dedication of Emma Lou and her sister Melissa. Emma Lou shows that cakes can be fun and still wonderfully delicate and artistic. What makes her cakes stand out is that not only are they beautifully made, but each cake also seems to convey the story and give a hint of the personalities of the happy couple. That takes real artistry and makes her cakes so unique.
Website | Facebook | Instagram